We'll be taking a break from The Four Top for the next few months to produce our next season. But before we go, we want to make sure you caught the extra bonbon that made our first-ever wine season even sweeter: Our bonus interview with Maggie Henríquez, President and CEO of Krug Champagne.
Born in Venezuela, Maggie is a true global citizen. She was an industry leader in Venezuela, Mexico and Argentina before moving to Reims, France, to run the historic Maison Krug, a jewel in LVMH's crown of wine and spirit brands.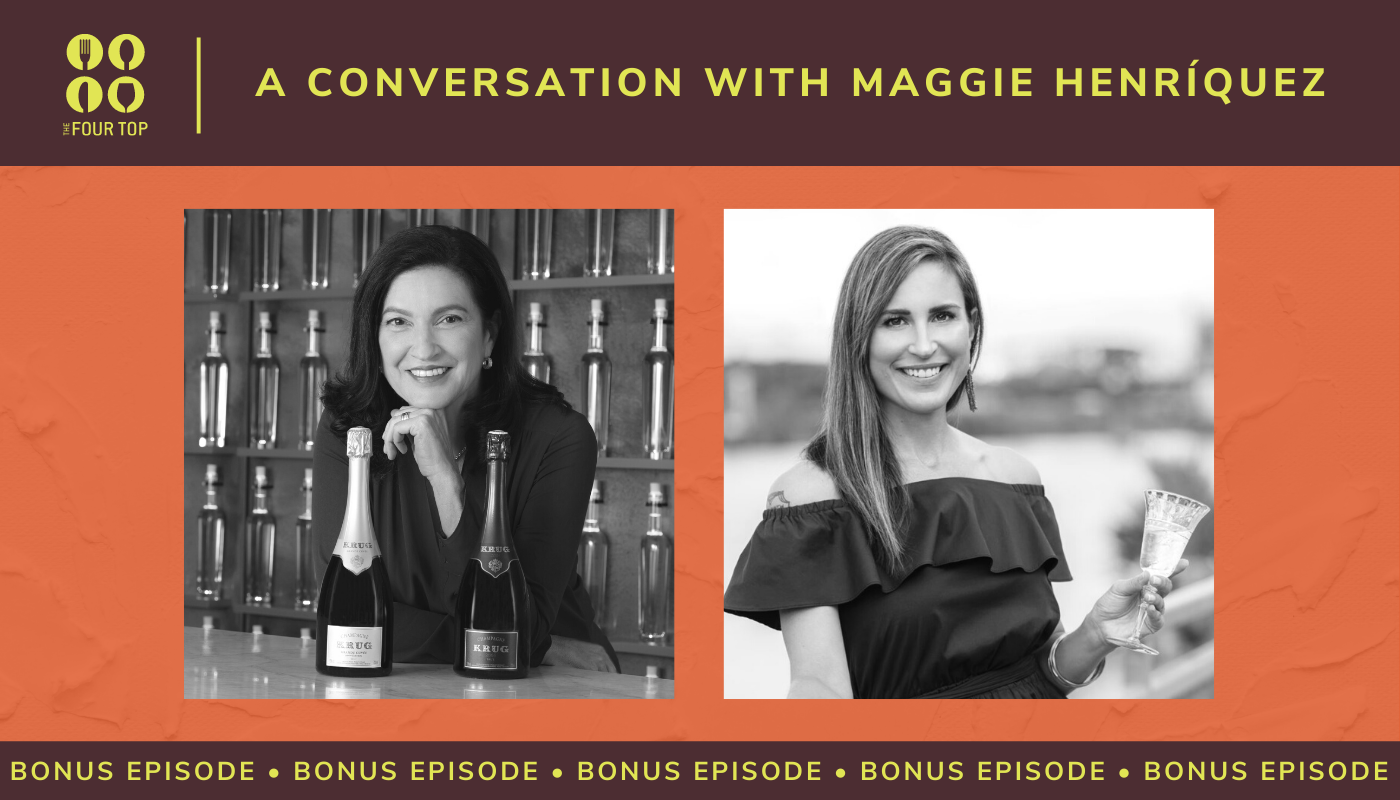 Tune in to hear Katherine and Maggie discuss the secret to luxury branding, how Champagne houses are maintaining optimism during the pandemic, and more.
MEET KIELEN KING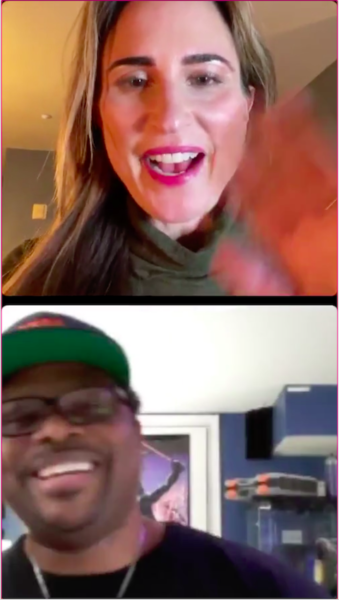 Sound Supervisor Kielen King has been with The Four Top since September 2018. We're so lucky to have his musical compositions (you hear his grooves during our show), sound engineering, and audio editing. Kielen maintains his cool whenever we show up at online recording sessions unprepared, without the proper equipment or DSL connection. (Wifi is the enemy of good audio, he tells us. We will never learn…)
In addition to parenting a toddler (and holding down a day job), Kielen is…
a rapper, filmmaker, podcaster, and performer, has penned a children's book and a radio play, and maintains a solid Twitter feed. The only thing he can't seem to do is stand still… Hence the blurry screen shot you see here.
IN CASE YOU MISSED IT…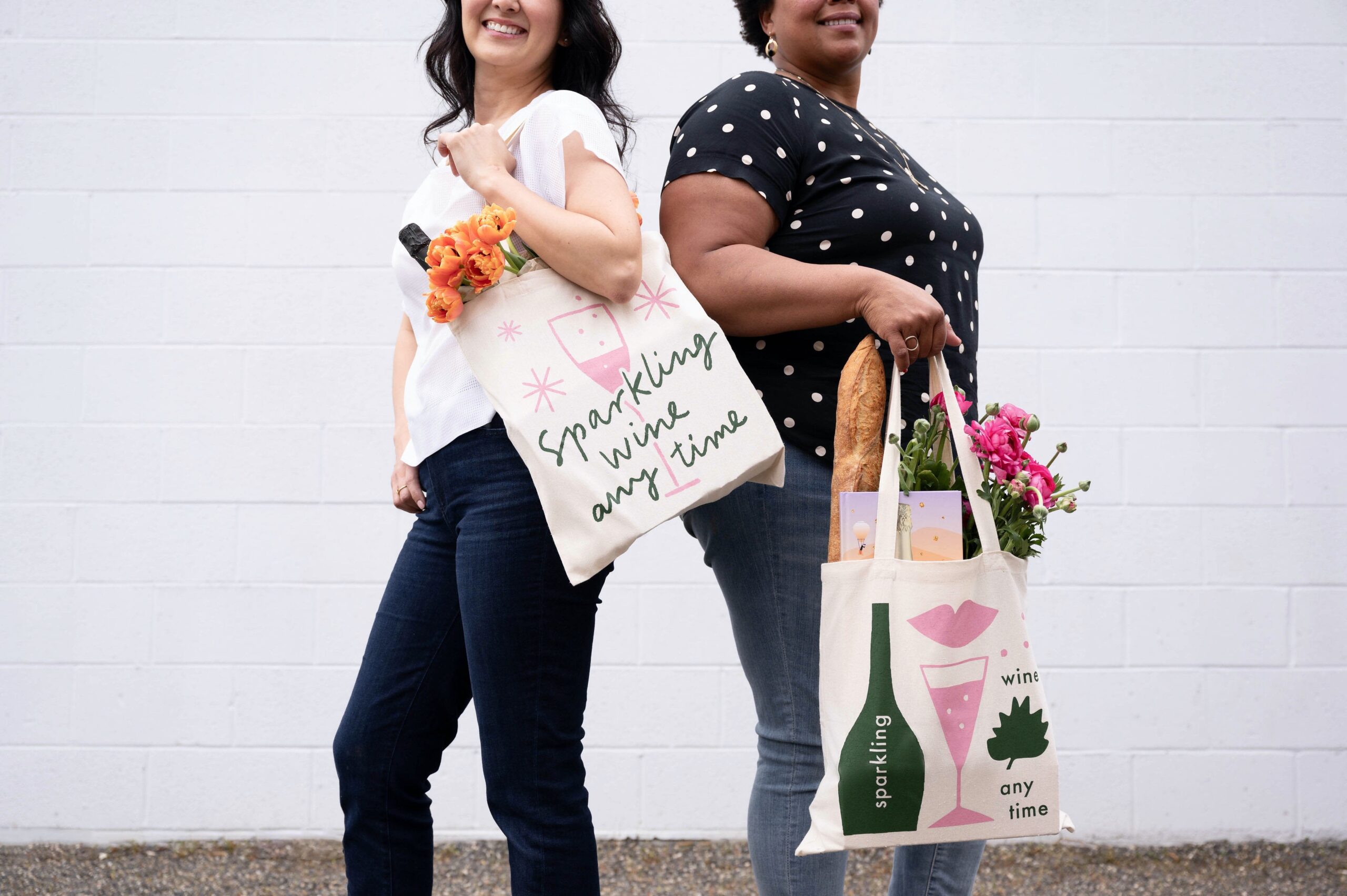 Sparkling Wine Anytime merch isn't just for the holidays… It's fabulous all year round! Check it out…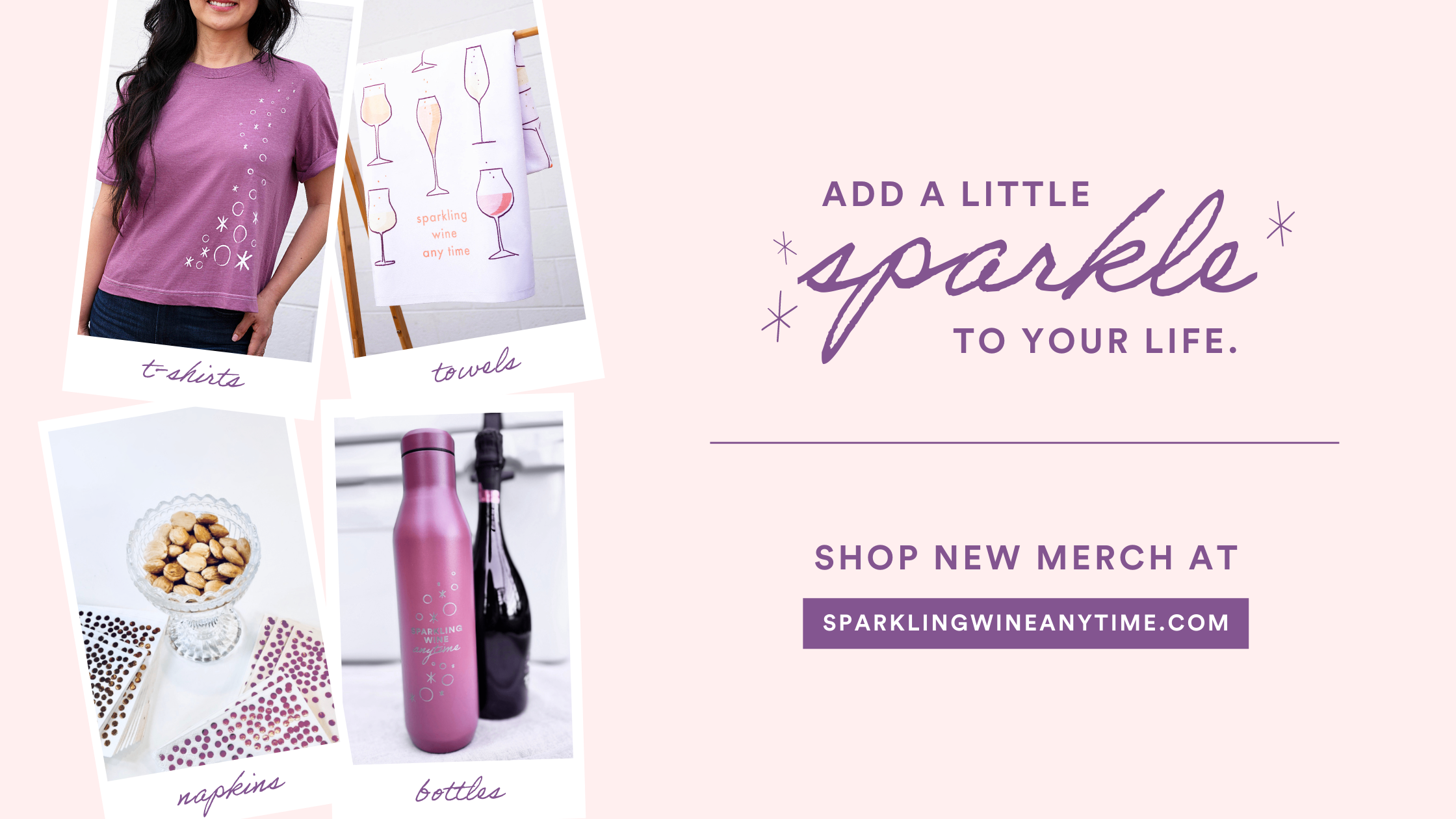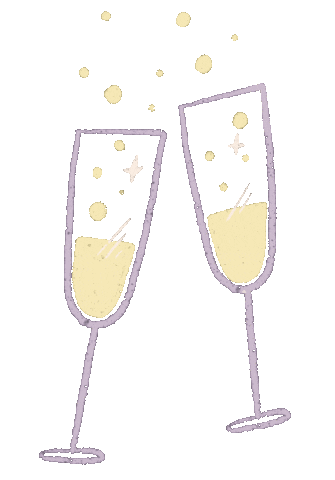 OH,
AND
ONE
MORE
THING
Happy New Year!!
See you in 2022.