This Native American Heritage Month, The Four Top turns its focus on our nation's first communities. Indigenous American cultural values are very much in line with the oenological concept of terroir, and yet the wine industry has historically misunderstood and mistreated these cultures.
In this episode, we hear from two wine-industry leaders about their experiences as Indigenous Americans, and the ignorance they must contend with every day, from incorrect and dated stereotypes about alcohol to the appropriation of Indigenous artwork and terminology.

Our guides in this conversation are Elaine Chukan Brown, a wine writer, Indigenous mentor, educator, and the founder of Hawk Wakawaka Wine Reviews; and Tara Gomez, winemaker at Kitá Wines and cofounder and cowinemaker at Camins 2 Dreams. Gomez is a member of the the Santa Ynez Band of Chumash Indians in California; and Brown hails from the Iñupiaq, Unangun, and Sugpiaq tribes of Alaska.
You can listen to Episode 100 of The Four Top through our dedicated site as well as via your favorite podcast app.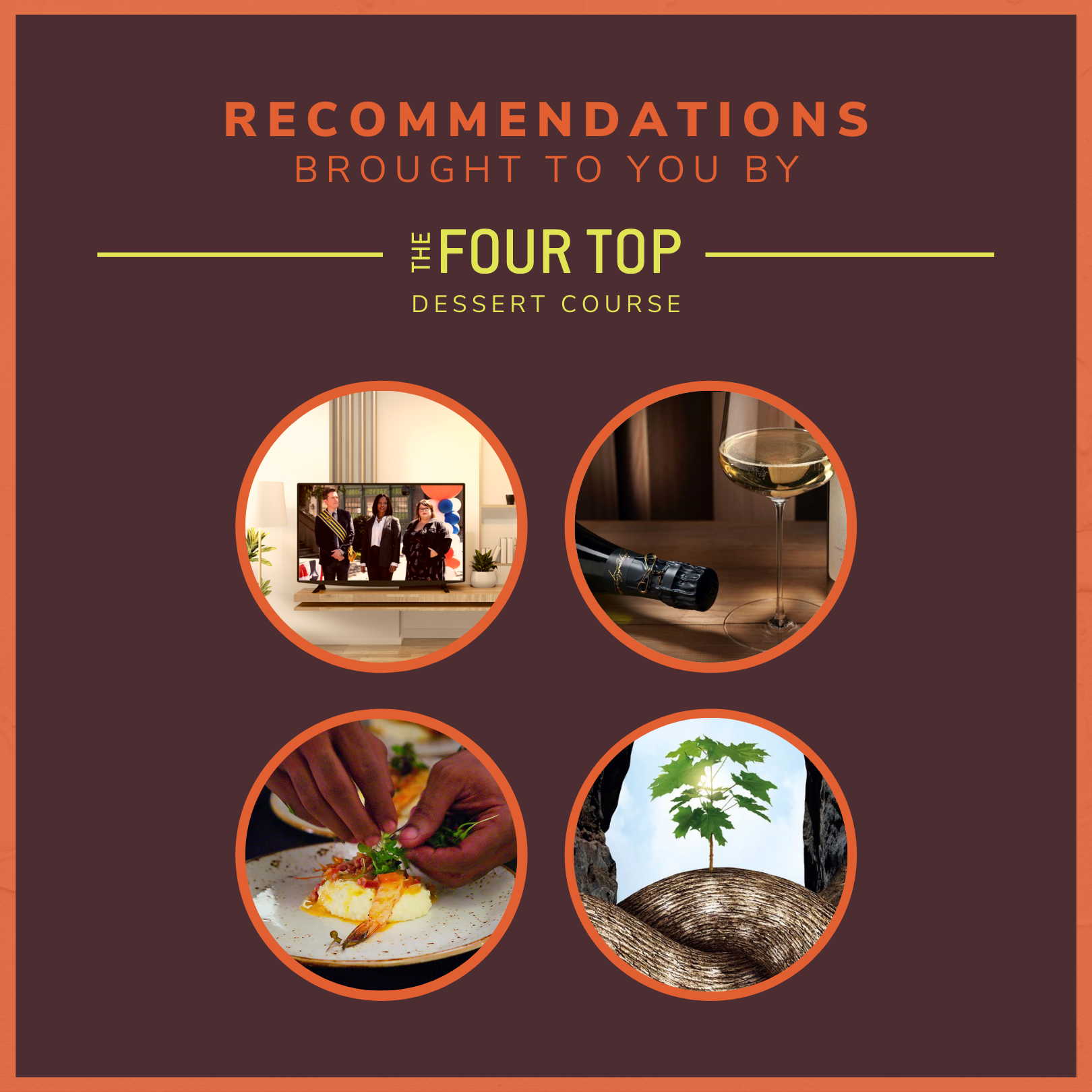 Just in time for your Thanksgiving week screen-watching binges, both Martin and Katherine offer up viewing recommendations for "dessert" at the end of Ep. 100. 'Rutherford Falls' is a small-town comedy in the vein of 'Schitt's Creek,' from an Indigenous writing team and featuring an Indigenous cast. And 'Intelligent Trees' is a documentary that convinces us that trees can, in fact, talk.
You can listen to the episode to hear the rest of our panelists' "dessert wine" recommendations, or you can read about them on our social media feeds—we post them as a slideshow on Instagram or as separate Twitter posts. Just follow us to get those sweet, sweet recommendations.
INTRODUCING: THE WINE/WATER BOTTLE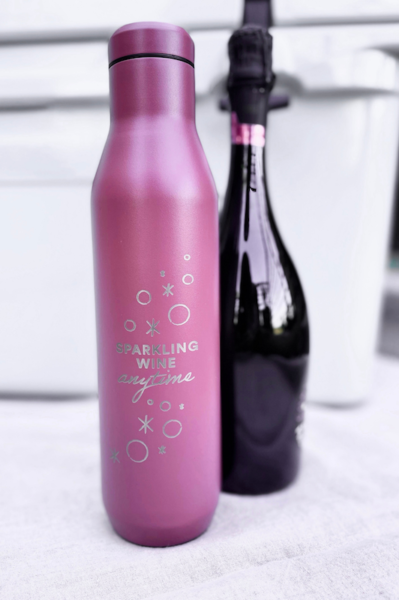 Sparkling Wine Anytime merch alert! In addition to our fab tote bags, tees, and beach towels, we've got this 750-ml, stainless-steel Camelbak flask. It's vacuum-insulated to keep your beverage of choice cool, and the base is covered in a grippy, non-slip silicone pad.
As always, 10% of sale proceeds go to AHIVOY, an organization providing education and professional development to Hispanic and Latinx vineyard stewards.