In a time of desperate need, how does it feel to be selling a luxury good? Is it possible to find peace and purpose in a career that underscores income inequality?
Ep. 99 of The Four Top is a candid conversation in which we find out what a "Veblen good" is and ask ourselves how to find meaning in a market that hinges upon elitism and excessive expenditure.
You can find Ep. 99 in our feed anytime—Ep. 100 goes live on Nov. 19—but we think it's a particularly fitting listen the week before Thanksgiving.

Joining us for this episode are two pros who manage to balance activism with a career in—let's face it—hedonism.
Anna-Christina Cabrales is a sommelier, founder of Sommation, and Education and Innovation Manager at Independence Wine & Spirits; and Cristie Norman is President of The United Sommeliers Foundation, Lead Sommelier at the Wynn Resort, Las Vegas, and CEO of the Online Wine Course.
You can listen to Episode 99 of The Four Top through our dedicated site, as well as your favorite podcast app.
WHAT WOULD YOU LIKE TO HEAR ABOUT?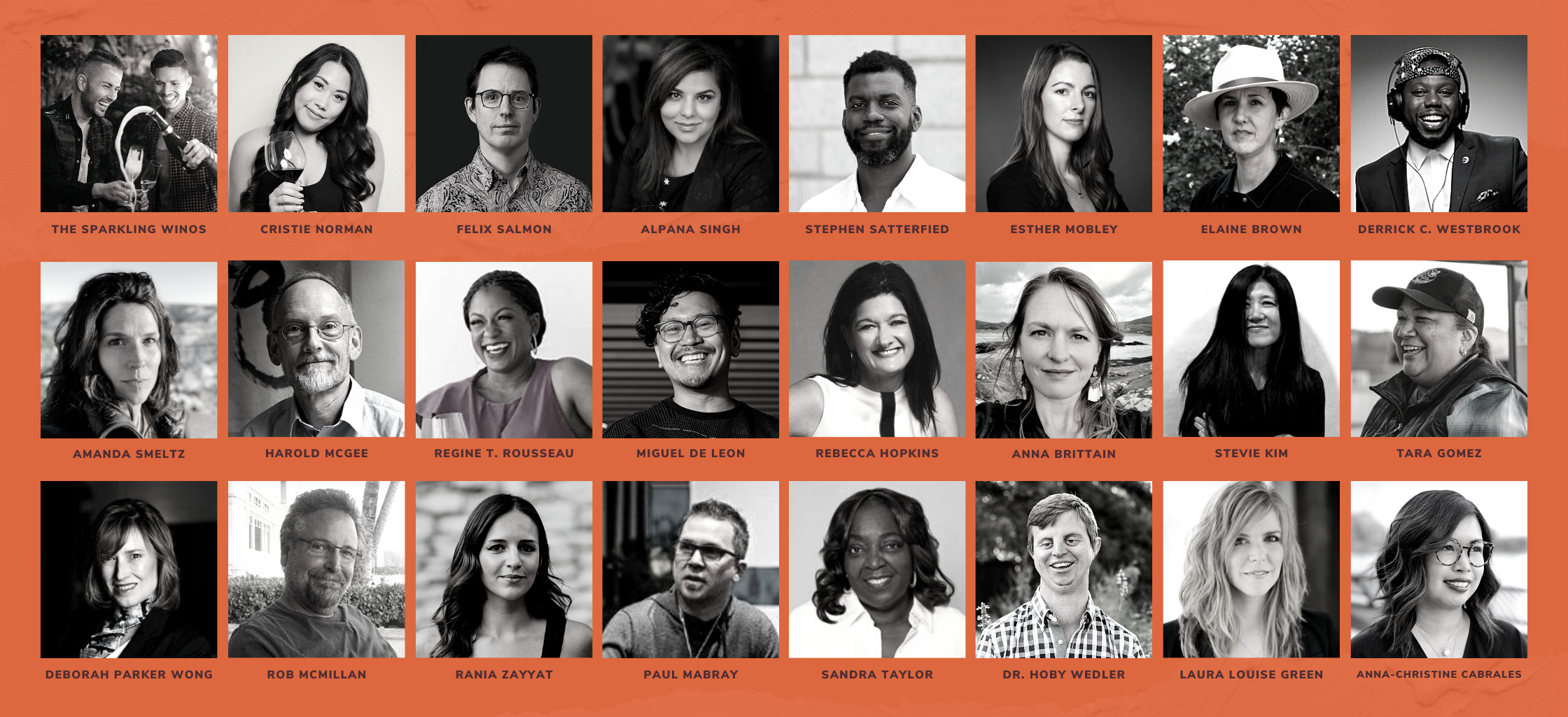 We've received your requests for a second wine-focused season of The Four Top and we are on it! We're currently planning an all-new batch of episodes for you.
If you've been listening regularly, you know that we're a platform for issues and ideas, not egos. And we like to dig into raw topics that make us a bit uncomfortable.
What in the wine world has your head spinning? Let us know—we may discuss it in our next season!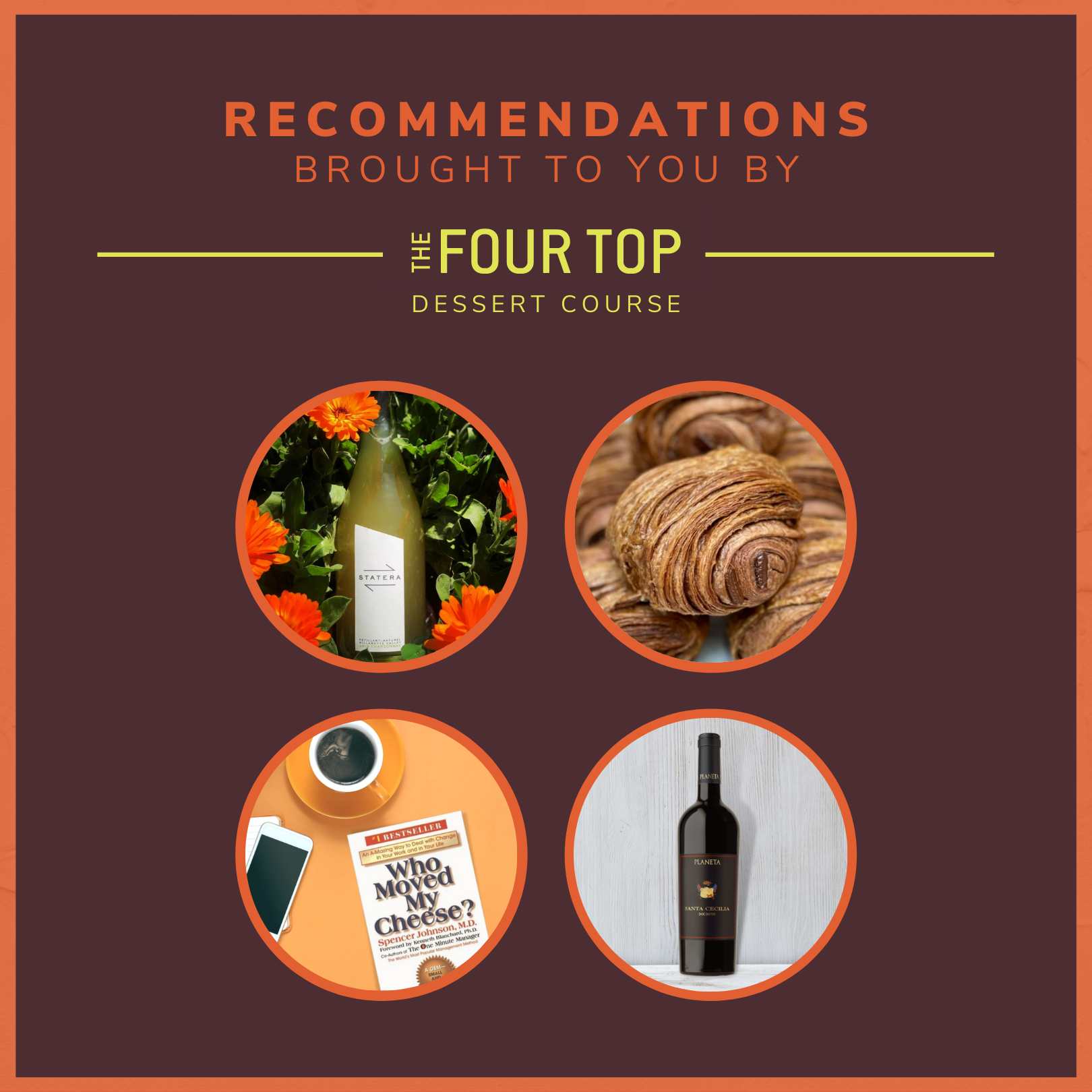 As our "dessert wine" at the end of Ep. 99, you'll hear about the pain au chocolat that haunts Martin's dreams, a book recommended for anyone looking to make major changes, and a delicious bottle of red that will transport you to Sicily.
Curious to learn more? We post our panelists' "dessert wine" recommendations on our social media feeds, as a slideshow on Instagram or as separate Twitter posts. Just follow us to get those sweet, sweet recommendations.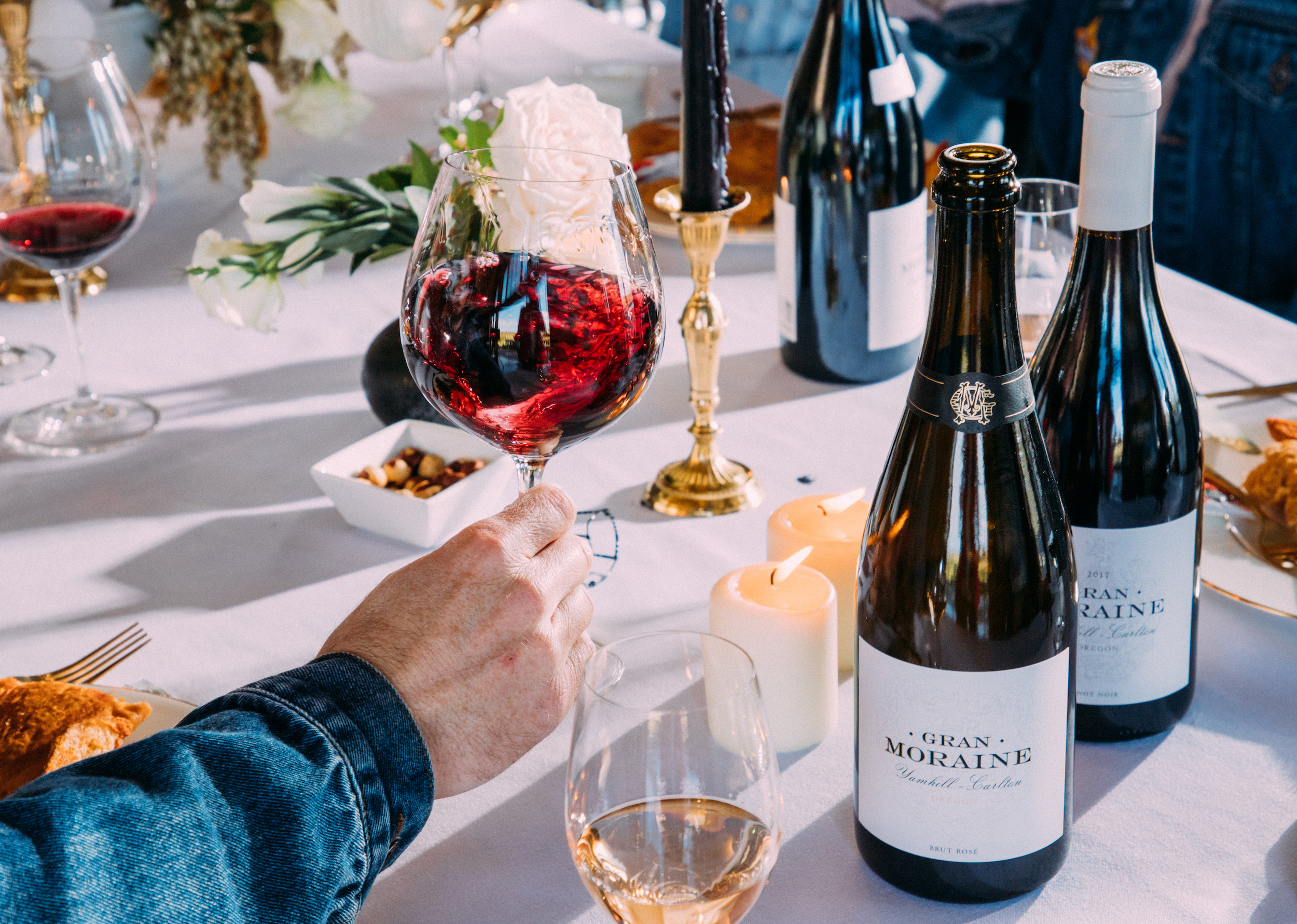 In this season of thanks, we are feeling thankful to Gran Moraine winery, for three reasons:
1) For making delicious Willamette Valley wines
2) For sponsoring The Four Top
3) For giving back to our listeners with a giveaway!
For the chance to win a $100 Gran Moraine wine gift card, check out the rules of the giveaway here.
INTRODUCING: THE WINE/WATER BOTTLE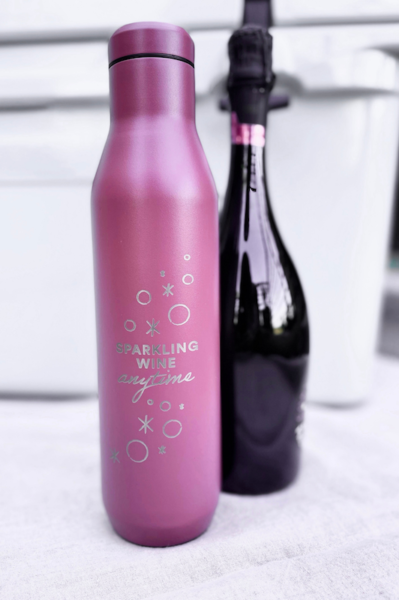 Sparkling Wine Anytime merch alert! In addition to our fab tote bags, tees, and beach towels, we've got this 750-ml, stainless-steel Camelbak flask. It's vacuum-insulated to keep your beverage of choice cool, and the base is covered in a grippy, non-slip silicone pad.
As always, 10% of sale proceeds go to AHIVOY, an organization providing education and professional development to Hispanic and Latinx vineyard stewards.