Why does Martin want to "make lighter bottles sexy"? Find out in Ep. 98 of The Four Top, in which we discuss rethinking the wine business to protect the planet and safeguard our future. Get ready to throw your sustainability preconceptions and misconceptions onto the compost pile and join us for this eye-opening conversation.

Here to help us find a sustainable future are Anna Brittain, a sustainability advocate and Executive Director of Napa Green; and Sandra Taylor, founder and President of Sustainable Business International, author of Discover Sustainable Wine, Falk Professor of Socially Responsible Business at Chatham University, and founder of Fine Wine Divas.
You can listen to Episode 98 of The Four Top through our dedicated site, as well as your favorite podcast app.
WINE SEASON #2 IS IN THE WORKS!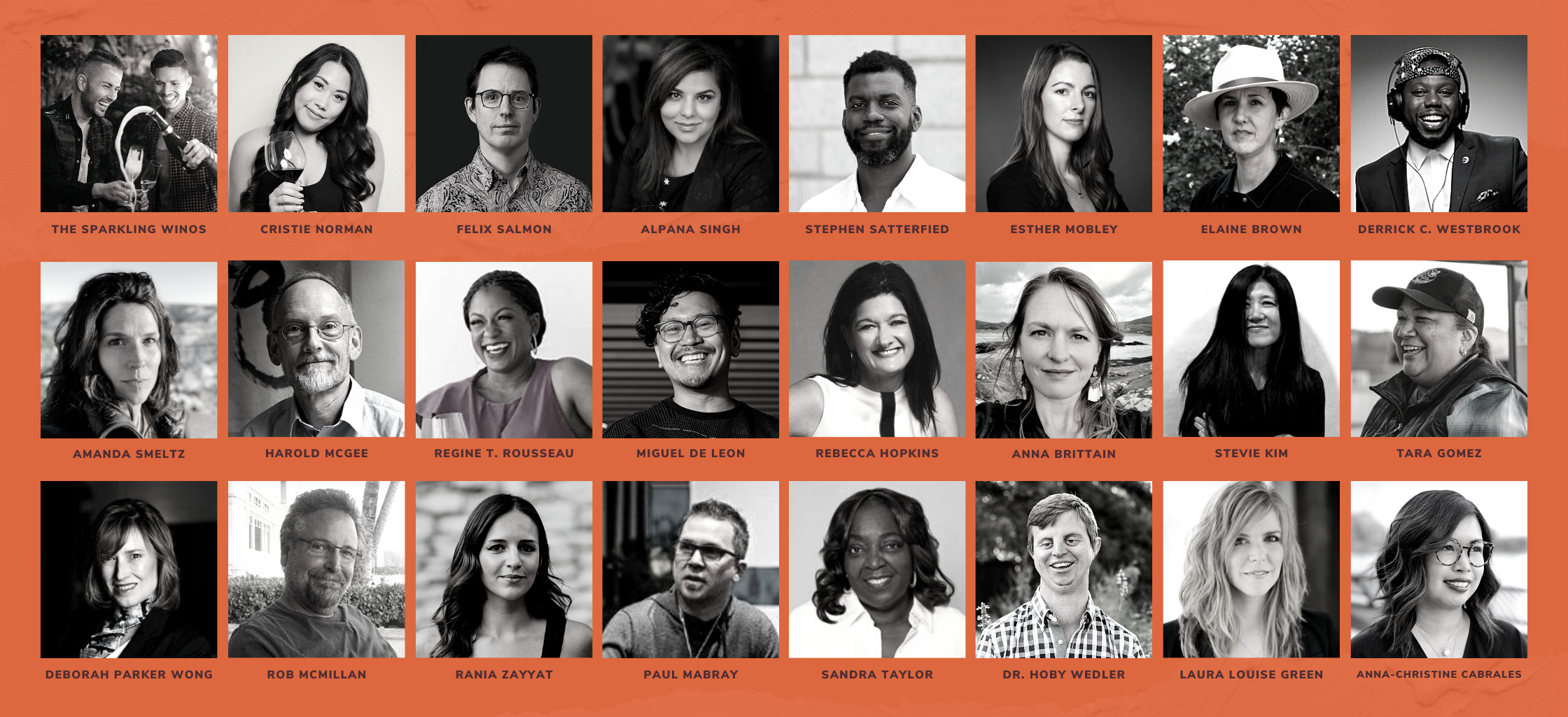 The Four Top's first-ever Wine Season features a fascinating array of panelists—shown above—all of whom have expanded our minds about topics related to wine. And it turns out that we are not alone in relishing this work. We have received such enthusiastic feedback about The Four Top's first Wine Season that plans are underway for a Wine Season, Part Deux!
If you have enjoyed hearing from our hosts and panelists about the most important issues facing the wine world, please consider a business sponsorship of The Four Top next season. Through our lovingly hand-crafted and personally voiced ads, your company will reach wine-savvy listeners who care about topics that matter, like sustainability, human rights, and arts and culture.
The current Wine Season will continue to release episodes through early December, 2021—and, of course, you can continue to enjoy this content at any time through our website or your favorite podcast app.
We plan to launch the Wine Season, Part Deux starting in late May 2022. We are currently taking orders for prerolls and midrolls for this exciting upcoming season.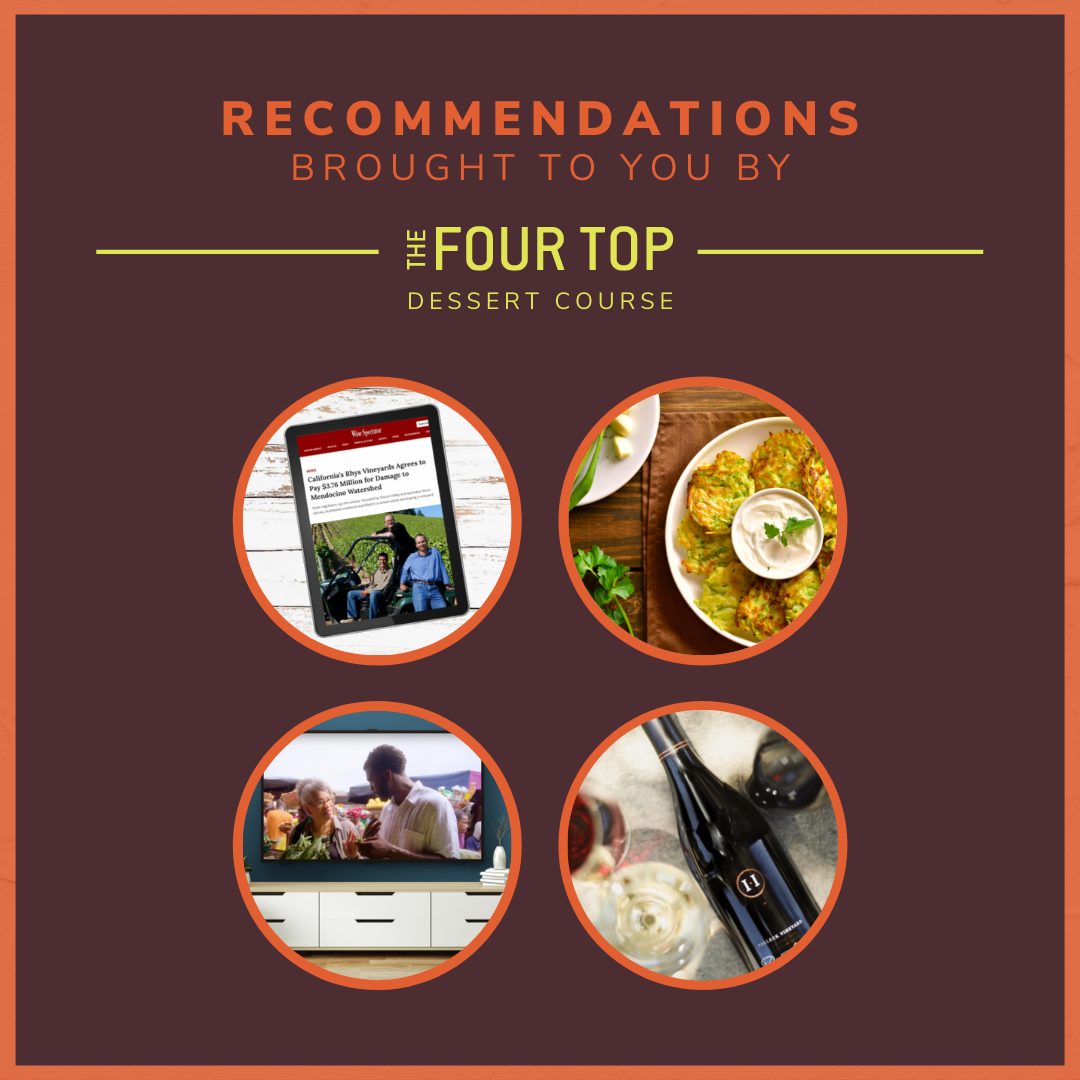 As our "dessert wine" at the end of Ep. 98, you'll hear a squash fritters recipe, a Sonoma Pinot Noir recommendation, a must-watch plug for Ep. 97 panelist Stephen Satterfield's Netflix series, and a Wine Spectator article about shocking environmental violations by a winery in Mendocino County. Curious to learn more? We post our panelists' "dessert wine" recommendations on our social media feeds, as a slideshow on Instagram or as separate Twitter posts. Just follow us to get those sweet, sweet recommendations.
MEET RACHEL GROSSMAN, WINE SLINGER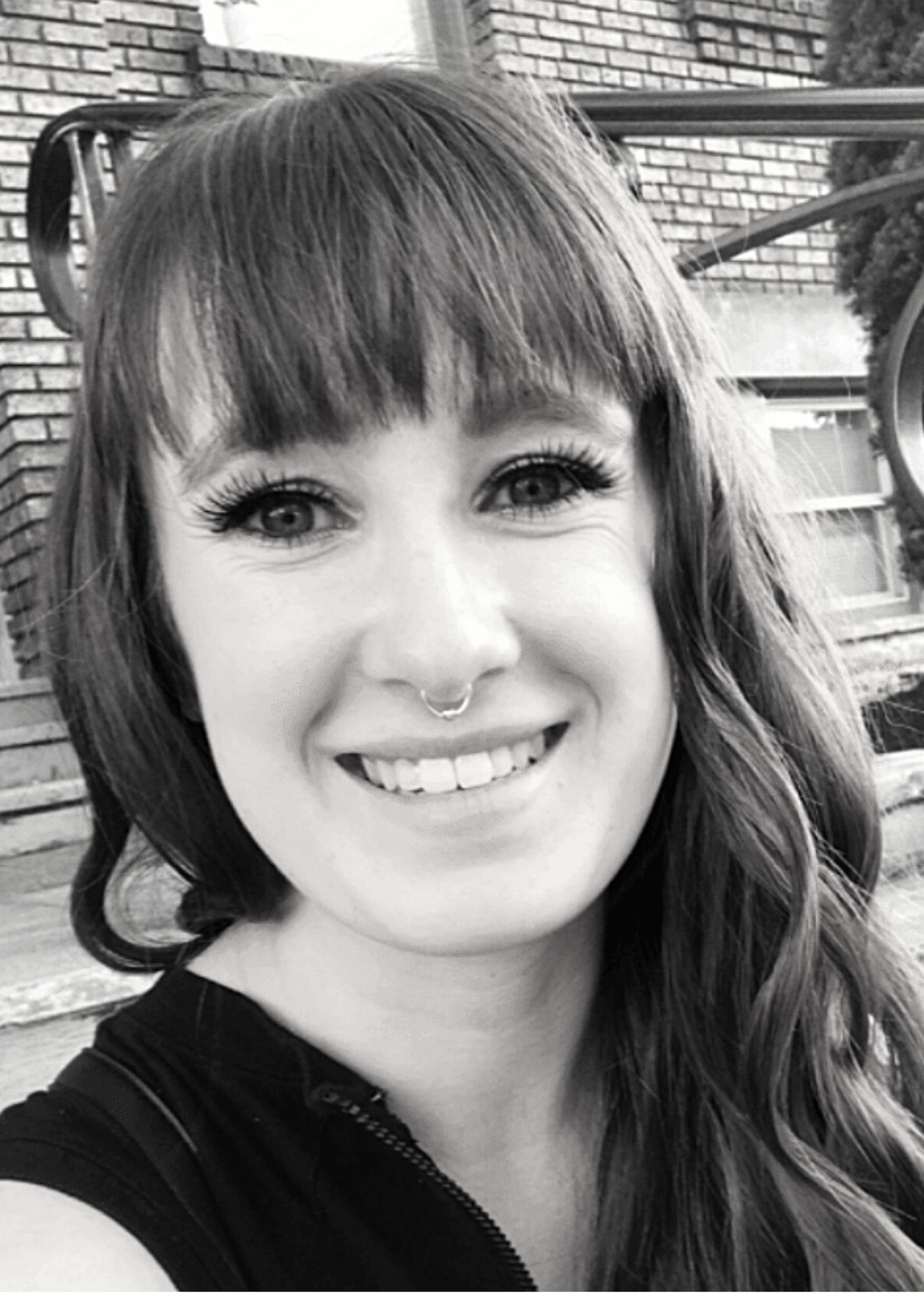 This week, in our "Meet the Team" series, we introduce viewers to Production Assistant Rachel Grossman, who brings major wine savvy to her work, and a few surprises, as well:
Rachel currently pours wine at Canard in Portland
Having grown up in Colorado, she is an avid outdoorswoman
Her college friends were awed by her speed-reading skills
She's a budding pool talent, who recently played in a tournament!
INTRODUCING: THE WINE/WATER BOTTLE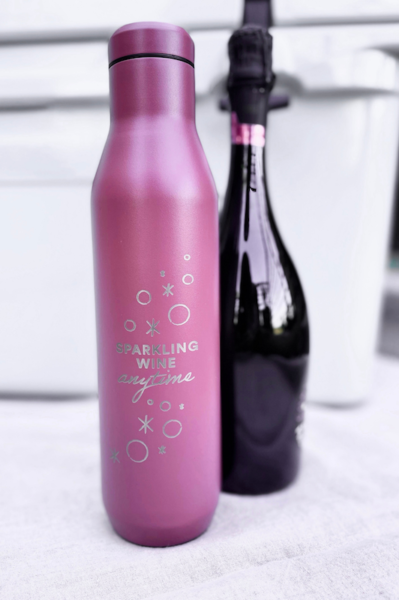 Sparkling Wine Anytime merch alert! In addition to our fab tote bags, tees, and beach towels, we've got this 750-ml, stainless-steel Camelbak flask. It's vacuum-insulated to keep your beverage of choice cool, and the base is covered in a grippy, non-slip silicone pad.
As always, 10% of sale proceeds go to AHIVOY, an organization providing education and professional development to Hispanic and Latinx vineyard stewards.