What could possibly be stressful about working with wine? It turns out that a career centered around other peoples' enjoyment and leisure is anything but relaxing. As news headlines blare dire warnings about "The Great Resignation" aka "The Big Quit," we focus Ep. 96 on why burnout happens in the wine industry, and what can be done about it.

Keeping us grounded and healthy this week are Laura Louise Green, a spirits educator, Licensed Professional Counselor, and founder of Healthy Pour; and Rebecca Hopkins, founder of A Balanced Glass, and Vice President of Communications at Folio Fine Wine Partners.
You can listen to Episode 96 of The Four Top through the The Four Top's dedicated site, as well as your favorite podcast app.
Stay safe out there.
IT'S PINOT NOIR SEASON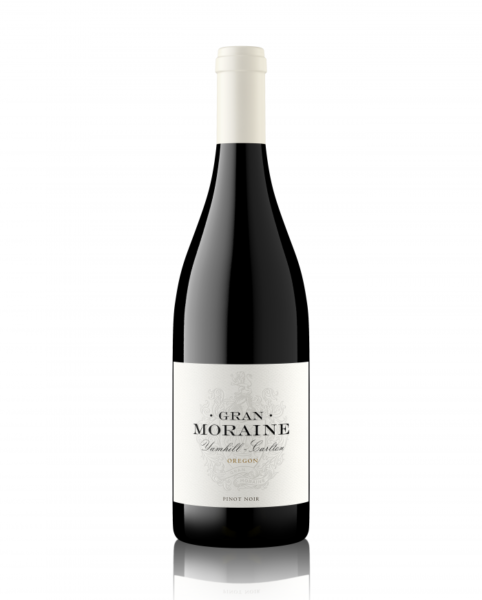 It's time to light up the fire, pour the red wine, and get cozy. We were grateful this rainy week to be sipping the 2019 Yamhill-Carlton Pinot Noir from current sponsor Gran Moraine.
We are cool-vintage fiends, so this lively 2019 is just our style. But don't take our word for it—try it for yourself and enjoy free shipping!
Purchase any Gran Moraine wine online, enter the promo code FOURTOP, and shipping is on the house.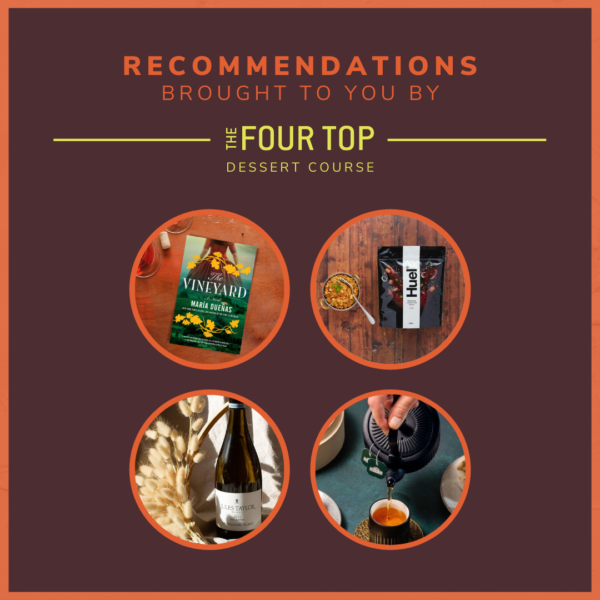 At the end of Ep. 96, you'll hear our "dessert wine" recommendations, including a juicy historical novel about the 19th-century Spanish wine trade, and a favorite licorice, mint, and fennel digestive tea to sip on.
Curious to learn more? We post our panelists' "dessert wine" recommendations on our social media feeds, as a slideshow on Instagram or as separate Twitter posts. Just follow us to get those sweet, sweet recommendations.
IZZY KRAMER, OWNER OF TIKTOK'S TOP CAT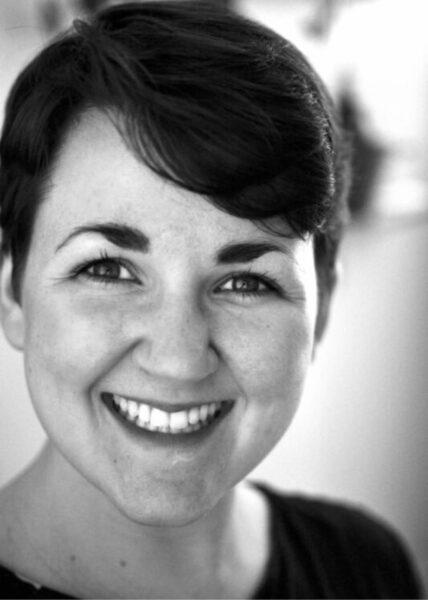 Our Senior Producer, Izzy Kramer, is the Four Top's taskmaster, spreadsheet maven, sponsorship goddess, and so much more. Here are some little-known facts about Izzy:
She is a talented photographer, illustrator, and baker
After a starting out in advertising, she recently made a big career switch and now works as an elementary-school teacher at Portland Public Schools
She is a self-avowed "big game nerd" who is currently creating an immersive murder mystery game
She can touch her tongue to her nose—a rare skill
Last but not least, Izzy's cat, Rosie, is a TikTok influencer.
INTRODUCING: THE WINE/WATER BOTTLE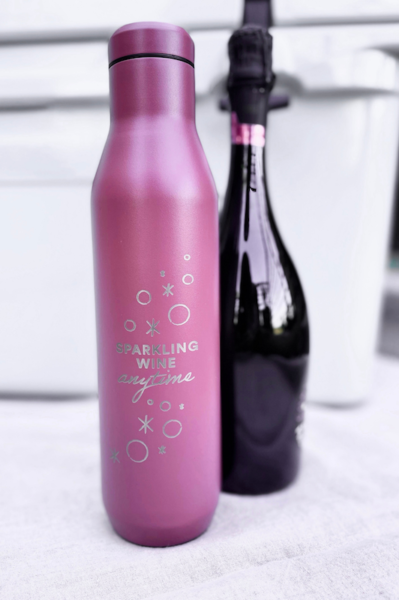 'Sparkling Wine Anytime' merch alert! Behold the 750-ml, stainless-steel Camelbak flask. It's vacuum-insulated to keep your beverage of choice cool, and the base is covered in a grippy, non-slip silicone pad.
As always, 10% of sale proceeds go to AHIVOY, an organization providing education and professional development to Hispanic and Latinx vineyard stewards.