What has the power to transport us through space and time with nothing more than a single sniff? The nose! In Ep. 95 we discuss the ways in which COVID-19 and technological innovations have changed our thinking on smelling. We'll also explore the nose's ability to dramatically enhance a whole spectrum of experiences, from our own memory to a glass of wine.

Helping us sniff out the truth are Harold McGee, a food science expert and the James Beard Award-winning author of multiple books including Nose Dive; and Dr. Hoby Wedler, an entrepreneur, scientist, and activist.
You can listen to Episode 95 of The Four Top through the The Four Top's dedicated site, as well as your favorite podcast app.
Stay safe out there.
A STORY OF SERENDIPITY
Back in the pre-pandemic days, Katherine and some friends shared a loft office space at the corner of NW 15th and NW Marshall in Portland's Pearl District. One day, as she was walking to work, Katherine looked up and saw the faint outline of a word, painted long ago, just below her own window. That word was "WINES." It turned out that the Reid Pacific Building, dating back to 1908, was once home to a wine merchant.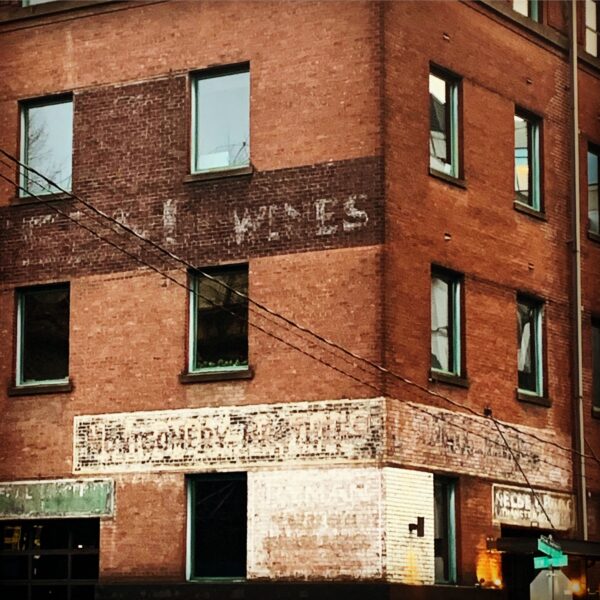 Fast-forward to today. Erath, a generous supporter of The Four Top, now runs an urban tasting room from the ground floor of that very same building! Thanks to Erath for sponsoring the first six episodes of our Wine Season with its exclusive 6-pack of Willamette Valley bottles.
LET'S FIGHT CHILDHOOD HUNGER!
Here at The Four Top, we are passionate boosters of Portland Backpack, an organization that delivers food sacks to kids through Portland Public Elementary Schools.
Portland Backpack ensures that the children who rely on free school lunches during the week have access to food on the weekends.
During the pandemic, the need has been so great that Portland Backpack's reach has grown from 4 to 10 schools, and we need your help! To learn more about this amazing grassroots organization, please attend our 60-minute virtual event on November 10.
We'll include information on more ways to help out in future newsletters. Thank you!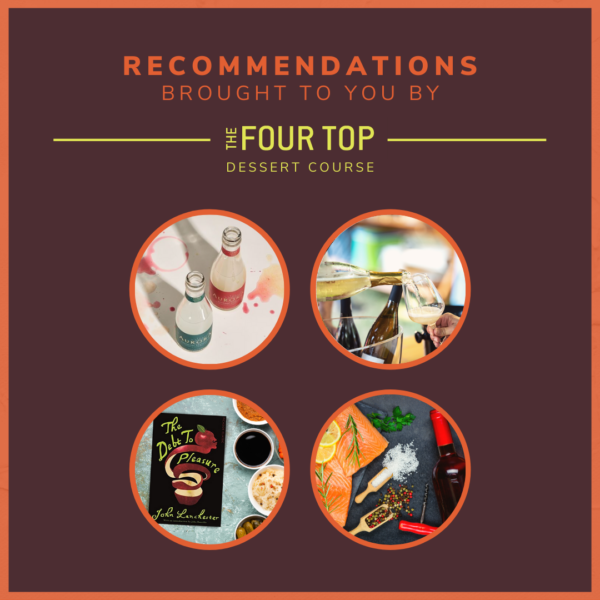 At the end of Ep. 95, you'll hear our "dessert wine" recommendations, including some food-centric fodder for your reading list, and a high-end Portland-produced CBD beverage that will elevate your notion of N/A.
Curious to learn more? We post our panelists' "dessert wine" recommendations on our social media feeds, as a slideshow on Instagram or as separate Twitter posts. Just follow us to get those sweet, sweet recommendations.
LEX RULE IS COOL!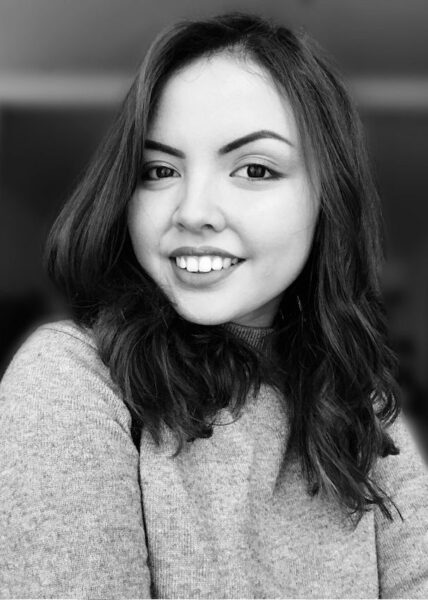 Please meet The Four Top's social media assistant—and person with the best name ever—Lex Rule! Katherine recently interviewed Lex on Instagram Live and our community learned some interesting facts about this fabulous lady:
She is a talented singer, guitarist, and songwriter
She makes greeting cards
She has never formally studied graphic design, but as you can see from this newsletter, she has a gift!
She's still a senior at PSU but already is working in her field
She is so talented that Katherine convinced Portland Backpack to hire her, as well!
You can see Lex's work on the social media feeds, newsletters, and websites of The Four Top, Sparkling Wine Anytime, and Portland Backpack.
INTRODUCING: THE WINE/WATER BOTTLE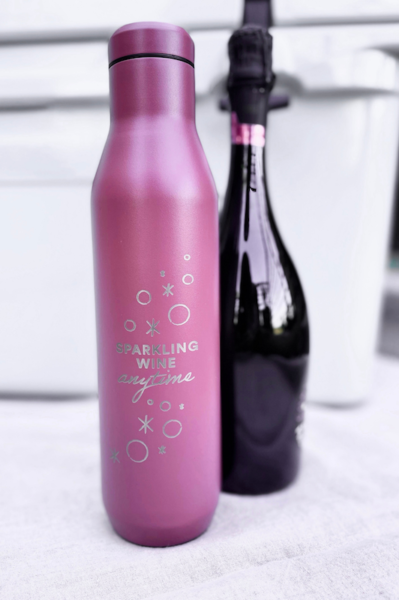 'Sparkling Wine Anytime' merch alert! Behold the 750-ml, stainless-steel Camelbak flask. It's vacuum-insulated to keep your beverage of choice cool, and the base is covered in a grippy, non-slip silicone pad.
As always, 10% of sale proceeds go to AHIVOY, an organization providing education and professional development to Hispanic and Latinx vineyard stewards.