In the first episode of The Four Top's new wine season we are joined by Regine Rousseau and Derrick Westbrook to discuss why "traditional" wine pairings (think Champagne and caviar) don't work, and explore more abstract pairing concepts, such as wine with music, poetry, fragrance and… CBD?
Meet our panelists: Regine T. Rousseau is a wine educator, television personality, CEO, and author of the book Searching for Cloves and Lilies. Her marketing, educational, and events planning company is Shall We Wine. Derrick C. Westbrook is a Chicago-based wine culture curator, sommelier, and owner of Juice @1340 Wine Bar & Bottle Shop.
You can listen to Episode 90 of The Four Top through the The Four Top's dedicated site, as well as via Spotify, Apple Podcasts, or your favorite podcast app.
Stay safe out there.
This Season… Bring on the Puns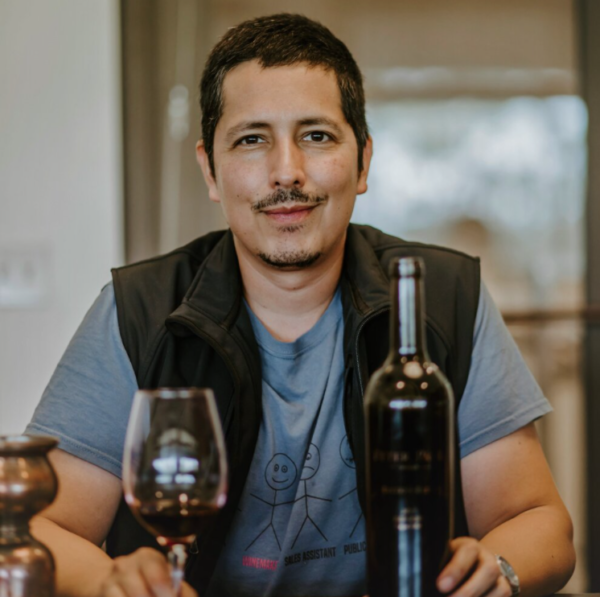 Apparently a good palate for wine doesn't translate into good taste when it comes to humor. This season, you'll notice that our new cohost, Martin Reyes, MW, has a penchant for puns. He's in luck, because our host, Katherine, actually finds puns to be funny. (She just added this gawd-awful note: It's fun to be punny!) We can't resist a good wine-themed dad joke, either, so show us what you've got! Share your best/worst pun-packed jokes with us on Twitter.
What's For Dessert (Wine)?
At the end of every episode, our hosts and panelists offer up some delightful figurative "dessert wine" recommendations. These little bonbons are really just whatever we've been enjoying lately. Episode 90's recommendations are pictured here… But what exactly were they, again? If you didn't get the chance to jot them down whilst tuning in, never fear! Our "dessert wines" will always be listed on our social media feeds, as a slideshow on Instagram or as separate Twitter posts. Just follow us to get those sweet, sweet recommendations.