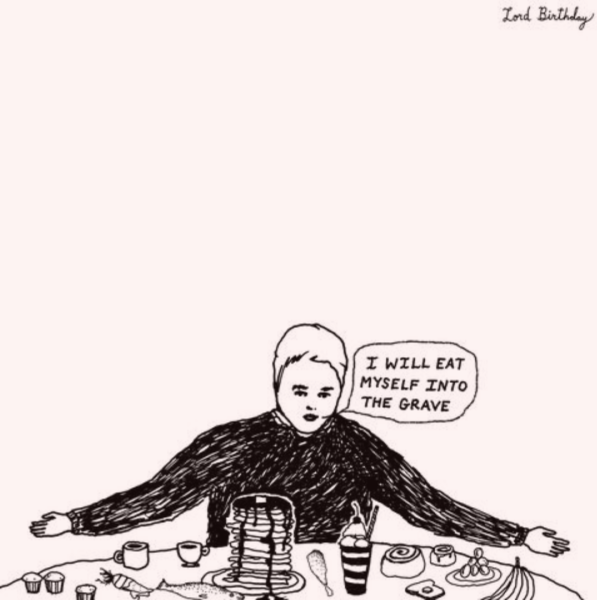 In the final installment of our "Best of The Four Top" season, we seek answers to today's most pressing questions: Will absurd food and drink discussions get our social juices flowing post-pandemic? Can you nourish your relationship through cookery? And what's it like to be an overnight wine or culinary celebrity?
Episode 89 is one long tongue-in-cheek conversation in which we determine which food items pack the most comedic punch (soup, the answer is soup), discuss the "dos" and "don'ts" of cocktail party conversation, and debate whether or not sommeliers are magicians.

Meet our panelists: Brent Braun is the celebrity sommelier and self-described "wine slob" at OK Omens and Post Familiar Wine. Zach Geballe is the host of the "Vine Pair" podcast, a wine educator, and the founder of Disgorged Wine. Chad Murphy is an assistant professor of management at Oregon State University College of Business and the author of "How to Appear Normal at Social Events," under his cartoonist pseudonym, Lord Birthday. Ashley Rodriguez is the author of Date Night In and Let's Stay In, hosts the Kitchen Unnecessary podcast, and writes the popular food blog notwithoutsalt.com.
You can listen to Episode 89 of The Four Top through the The Four Top's dedicated site, as well as via Spotify, Apple Podcasts, NPR One, or your favorite podcast app.
Stay safe out there.

WINE EVENTS! REMEMBER THOSE?
As we all start to come out of hibernation, let's indulge in some springtime sparkling wine! Mark your calendars and get your tickets for these two events that are right around the corner…
On May 1 at 11am, join us, Statera Cellars and Analemma Wines for a sparkling tasting and conversation as part of Pour Oregon, a (virtual) wine festival brought to us by Cellar 503 and The Oregonian. The shipping window has passed, but contact Cellar 503 directly to inquire about local pickup of the wines.
The following week, on May 8 from 10am-3pm, Pomarius Nursery will be hosting their first annual May Marché, and your very own Sparkling Wine Anytime will be one of the vendors. Peruse this open-air (and, mais bien sûr, socially distanced) market for a chance to pick up a last minute gift for Mother's Day.
Tickets ($5) are almost gone, and sales benefit Brown Girl Rise!
Plus: We have a couple of events in the works for June… Keep an eye on our social media feed for details!
AND NOW, AN EXTREMELY DANGEROUS BOOK EXCERPT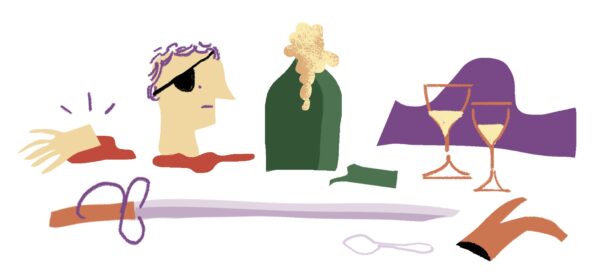 The Art of Sabrage
There is the normal way to open a bottle of sparkling wine. And then there is the pirate way.
It's a party trick that could result in you living the rest of your life with nine fingers. So please, before attempting the following, draft and sign a document releasing me of any liability if you screw this up.
STEP 1: Fully chill a bottle of fully sparkling wine in a sturdy bottle. No low-pressure frizzante or pétillant fizz in flimsy thin glass will do. Traditional-method, bottle-fermented Cava works well; it tends to be affordable, so you won't be too upset if half of it ends up on the ground.
STEP 2: Carry your saber and your bottle outside, and face away from living creatures and fragile objects. Remove the foil and wire cage.
STEP 3: Turn the bottle until you see a faint seam running vertically down the side from top to base. Now, find the spot where this seam hits the band of glass encircling the lip of the bottle. This point is where you'll want your saber to make contact.
STEP 4: Now, holding it from the punt in your non-dominant hand, tilt the bottle at a 45-degree angle, away from you and anyone else.
STEP 5: In one firm move, slide the flat edge of your saber along the side of the bottle until the blade hits your sweet spot. The top rim of the bottle should break at the seam and fly off. Ta-da!
STEP 6: Pour the wine and enjoy, taking care not to touch the jagged top edge of the bottle.
NOTE: While a curved sword sure does underscore the ceremony of the event, a saber is not mandatory. In fact, a blade is not mandatory. Google the phrase "saber Champagne bottle" with just about any object you can think of ("spoon," "credit card," "boot," "wineglass") and you'll see what I mean.
WE'RE HEADING OUT FOR SUMMER BREAK!
Oh, hey, we forgot to mention… Your favorite food and beverage podcast is taking off for a summer hiatus. But it won't be all picnics and sipping rosé in the sun. We're going to be hard at work creating the new wine-focused season of The Four Top, featuring wine personalities you'll want to get to know. And… drumroll… we have a new cohost!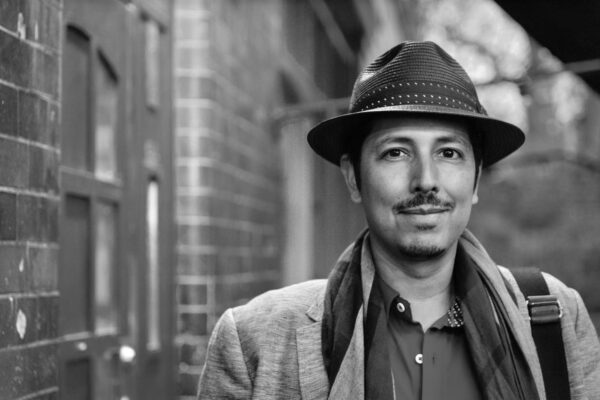 We will be returning in the fall with Martin Reyes, MW on board, and a brand new season chock-full of original conversations on all the hottest topics in the wine world. Follow us on Instagram and Twitter for updates, teasers, and peeks behind the scenes.
If you just can't wait that long, as always, all past episodes are available through The Four Top's dedicated site, as well as via Spotify, Apple Podcasts, NPR One, or your favorite podcast app.
See you soon!