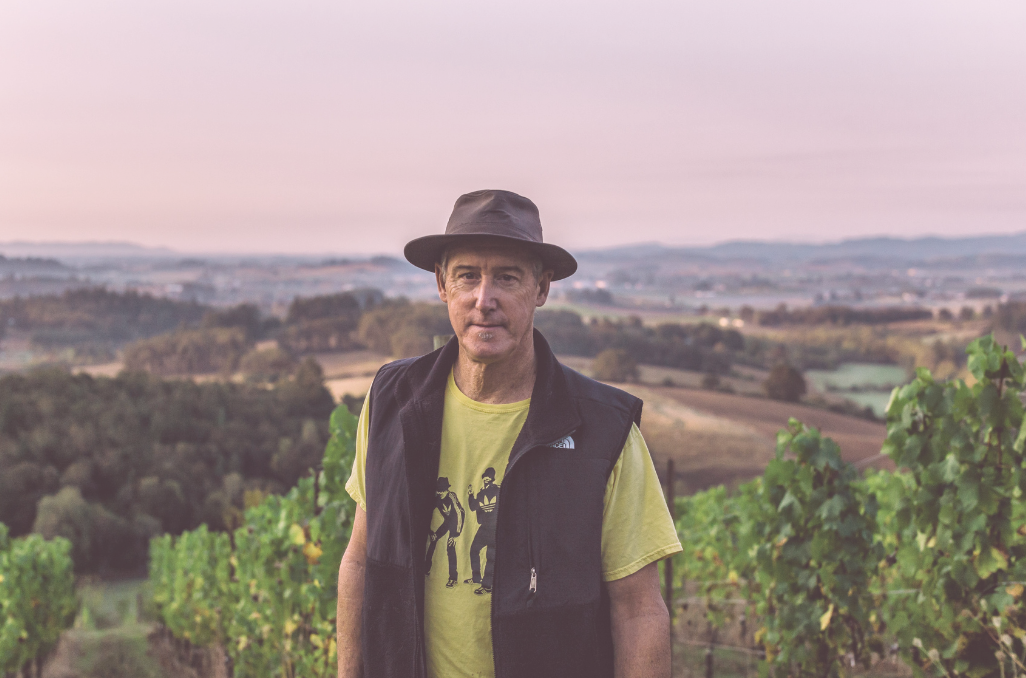 We're continuing our "Best of The Four Top" series this month by asking: In what ways are music and wine related? Why are music industry veterans drawn to the wine industry? And why do creators launch "vanity labels," whether in music or wine? If you're a fan of '80s and '90s bands, fine wine, or both, you'll enjoy this conversational jam session.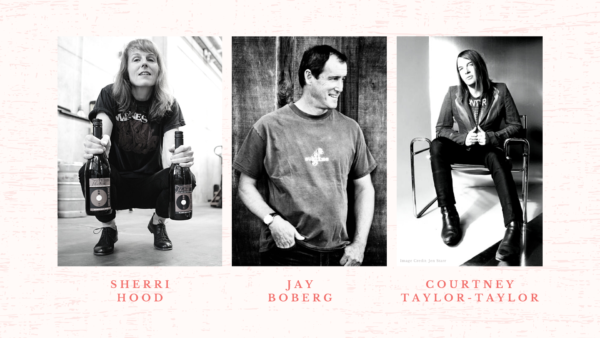 Meet our panelists: Courtney Taylor-Taylor is the lead singer, guitarist, and co-founder of the alt-rock band The Dandy Warhols, and the owner of our recording venue, the punk-rock-fine-wine bar The Old Portland. Jay Boberg (pictured at the top of this article) co-founded the seminal 1980s label IRS Records before going on to run MCA/Universal. He's now the co-owner of Domaine Nicolas-Jay winery. Sheri Hood ran the American branch of the British record label 4AD and managed prominent bands before creating The Pressing Plant wine label.
You can listen to Episode 88 of The Four Top through the The Four Top's dedicated site, as well as via Spotify, Apple Podcasts, NPR One, or your favorite podcast app.
Stay safe out there.
WHERE OH WHERE IN THE (WINE) WORLD SHOULD THE FOUR TOP GO NEXT?
We wrapped up our survey and the people have spoken! You have asked us to pivot toward more wine-focused content, and we're listening.
We want to continue tackling tough issues related to sustainability, human rights, and culture, but vis-à-vis the wine world. So this is our question to you: What topics should we look at through our rosé-tinted glasses?

YOU'RE A (SPARKLING WINE) STAR, BABY!
Sparkling Wine Anytime is now out in stores and on shelves near you! In celebration of this momentous event, we on team SWA/TFT are running a weekly post on our Sparkling Wine Anytime Instagram page featuring a fellow bubbles enthusiast sipping her/his/their favorite méthode whatever. Please join the celebration—like Stacey Gibson of Park Avenue Fine Wines and Jeanne Feldkamp of Corollary Wines—and send us a photo of yourself with your favorite fizz!
AND NOW, A TOTALLY INAPPROPRIATE BOOK TEASER…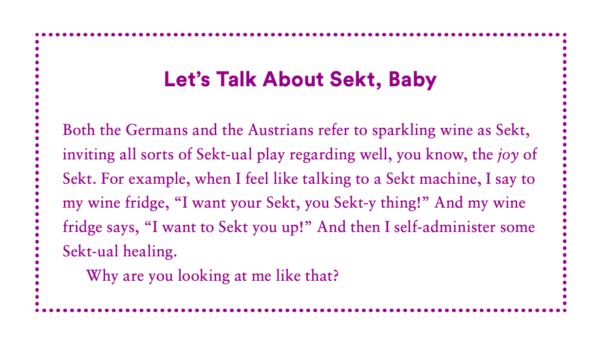 WHY NOT TAKE ADVANTAGE OF A VERY DELICIOUS THING?
If you or someone you know owns or runs a tasting room, bookshop, or boutique, we are happy to inform you all that Sparkling Wine Anytime is already selling like sabrage.
Get in on this hot item! We've got your back, and we've got the merchandise to prove it. Contact us to find out about wholesale pricing on books and swag.