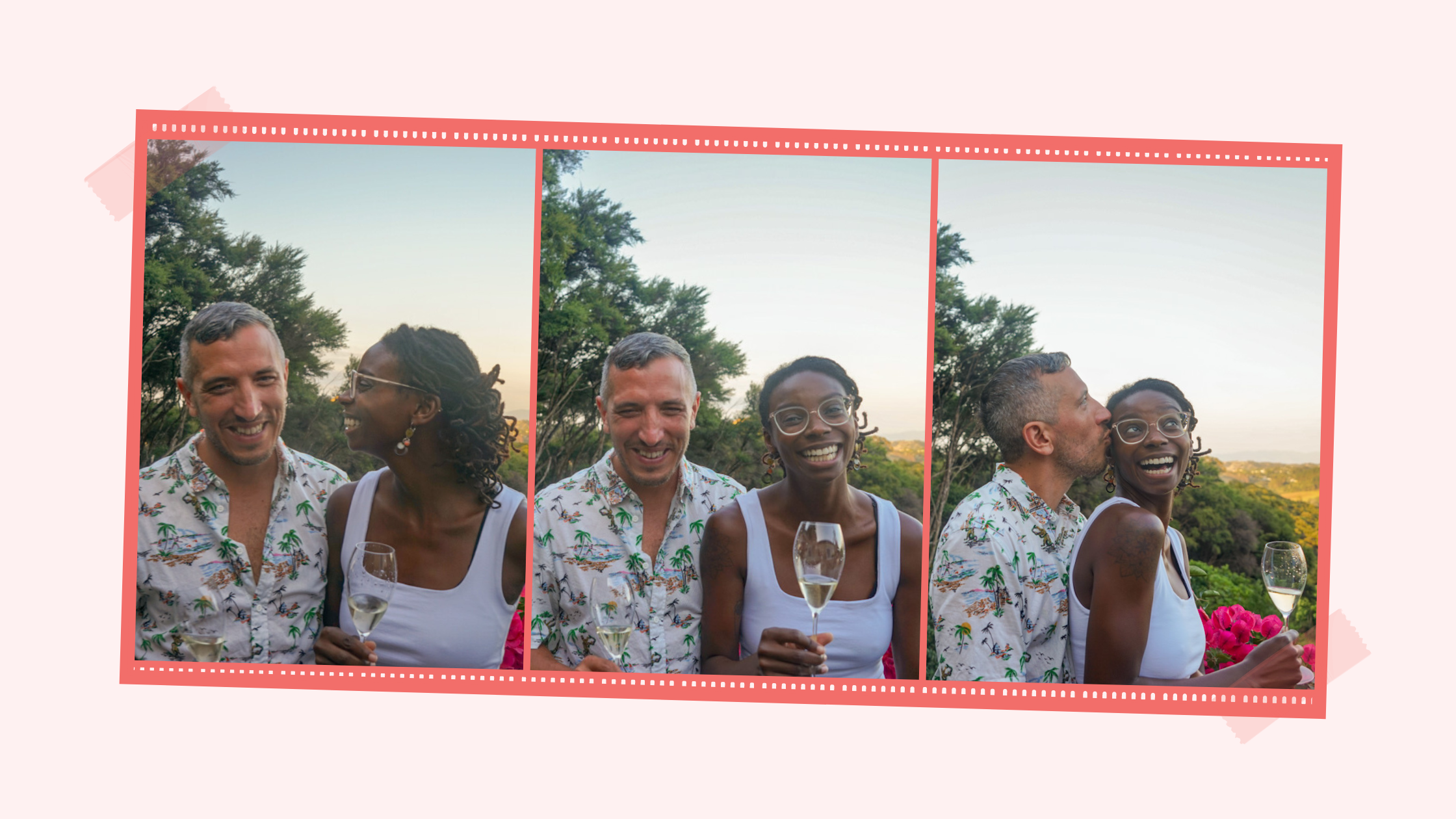 BE OUR SPARKLING WINE STAR
In a mere six weeks, Sparkling Wine Anytime will be on shelves in bookstores and tasting rooms near you.* In pre-celebration of this momentous event, we on team SWA/TFT** are running a weekly post on our Sparkling Wine Anytime Instagram page featuring fellow bubbles enthusiasts sipping her/his/their favorite méthode whatever.
So, gorgeous readers, please send us a snap of yourself and share what you're excited about drinking these days. For example…
Diana Hawkins and her partner Frank Lepera (top photo) are making New Zealand summer look good. They're sipping on a Waiheke Island Prosecco-style Blanc de Gris, made from Pinot Gris and Flora.
Diana and Frank are currently launching new NZ wine project aimed at US consumers, entitled Responsible Hedonist.
Meanwhile, DeAnna Ornelas (left) is so happy with Winderlea Vineyard and Winery's sparkling brut that she doesn't even feel the Willamette Valley winter breeze.
DeAnna is Communications Lead at Winderlea and Board President at AHIVOY, a cause we will be supporting with our merchandise sales.
Thanks to DeAnna, Diana, and Frank for sharing their photos! For a chance to be featured, follow us on Instagram and…

WE'RE DRAFTING
FOOD & BEVERAGE NEWS NERDS
Do you hate The Four Top?
Do you love it? Do you feel so-so about it?
No matter how you how feel about the world's most scintillating (Portland-based roundtable discussion about beverage and food) podcast, you can help us improve.
We want to make sure we're delivering the finest content on the most interesting topics in the best way possible.
To help us out, please take a minute to fill out this survey. At the end, you can enter a drawing to win—wait for it—the Sparkling Wine Anytime tote bag you've been dreaming of. It goes with your outfit, no matter what you're wearing.
AND NOW, THIS…
A SEASONALLY APPROPRIATE BOOK TEASER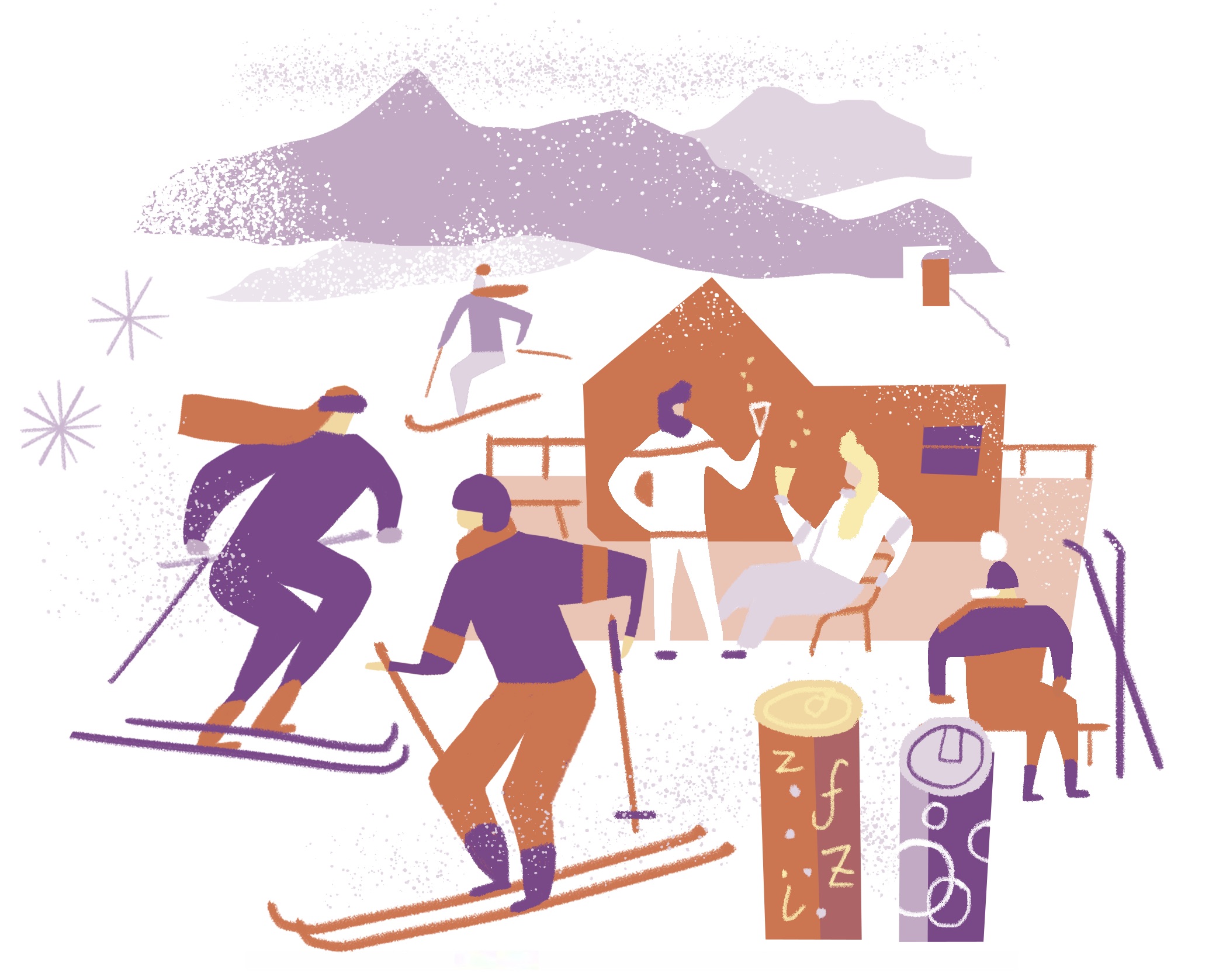 Savoie & Bugey
Looking toward Lake Geneva, on the border with Switzerland and Italy, the peak of Mont Blanc defines every breathtaking vista. This is Savoie, a place where a person can ski right up to a chalet, stomp the snow off one's boots, and sit down to a meal of sausage, melted fromage, and local ciders.
And then that person can ski to the bottom of the mountain at the end of the day, stomp the snow off one's boots, and sit down for a little apéritif of Savoie sparkling wine. C'est bon!…
…Across the Rhône River from Savoie, to the west, is Bugey, where the vineyards hug the foothills of the Jura Mountains. It's greener and more forested here, as opposed to the snowy, rocky peaks of Savoie—better-suited to Smurfs than a Yeti.
Speaking of Smurfs, the inhabitants of Bugey are called Bugistes or Bugeysiens, and some of them speak Savorêt, a dialect of a language called Arpitan. The signature sparkling wine here, named Cerdon after the village where it's made, could be confused for the syrup you put in your backyard hummingbird feeder. It is ruby-red and silly-sweet, and it is known to make Smurfs fly.
FOOTNOTES
* Safely, we assume.
** Team SWA/TFT, at your service.
Also: Stay healthy out there, good people.