Many a late evening or working weekend, I have asked myself why I continue to produce a podcast. Episode 84 of The Four Top was one of those recording sessions that reminded me of my raison d'être. Our panelists not only spoke compellingly about uncomfortable issues, but also managed to make me laugh.
In recent months, New York Times reporter Julia Moskin has uncovered systemic sexual harassment and assault within the Court of Master Sommeliers. This elite and exclusive group of wine professionals was already in hot water due to a cheating scandal.
In Episode 84, our guests discuss Moskin's findings, as well as the Court's profound racial insensitivity. Next, they examine the ways in which the culture of wine has changed recently, and the work required to propel the industry forward.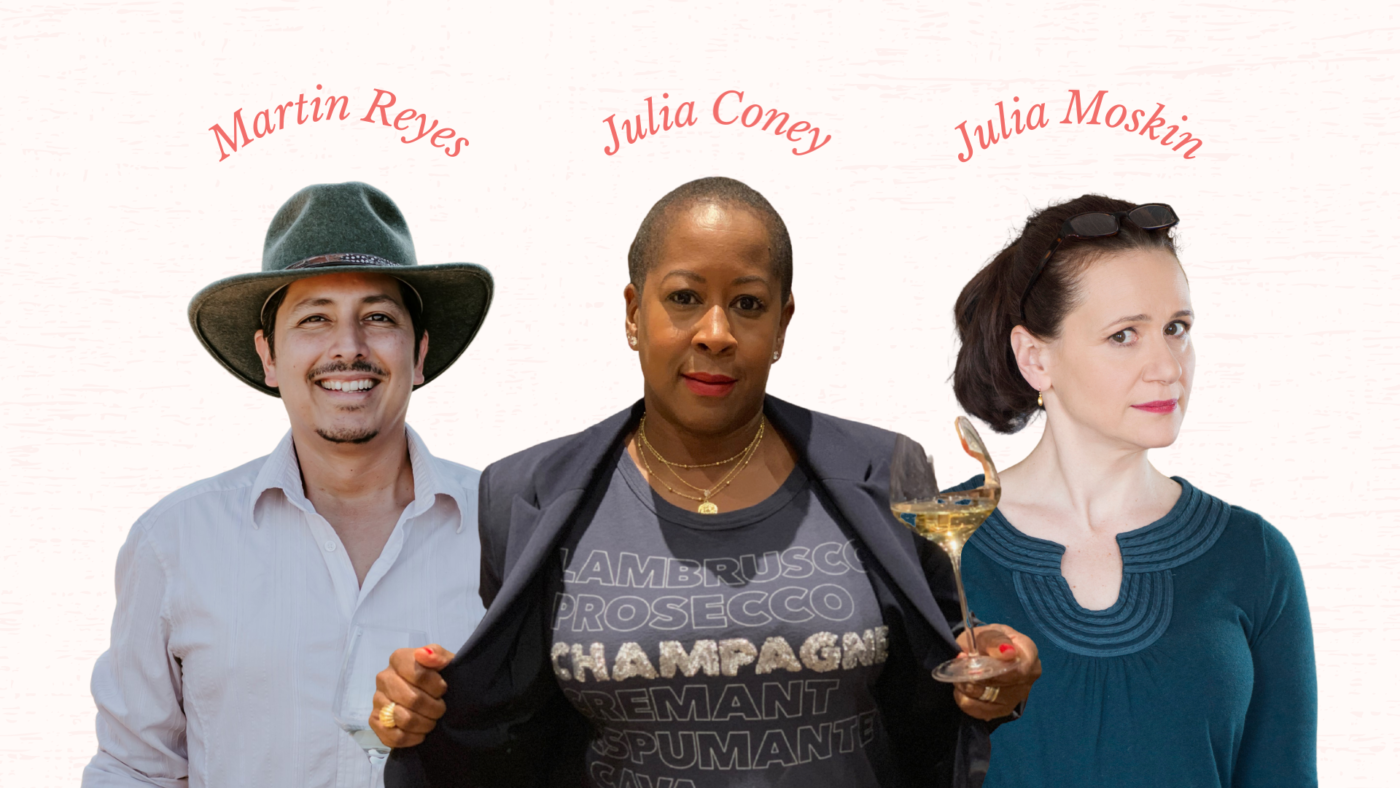 Meet our panelists, left to right: Martin Reyes, the world's first Master of Wine of Mexican descent, is founder of Reyes Wine Group, and cofounder of Wine Unify. Julia Coney is a contributing editor at VinePair and founder of Black Wine Professionals. And Julia Moskin is a food and dining reporter for The New York Times.
You can listen to Episode 84 of The Four Top through the OPB website or The Four Top's dedicated site, as well as via Spotify, Apple Podcasts, NPR One, or your favorite podcast app.
Stay safe out there.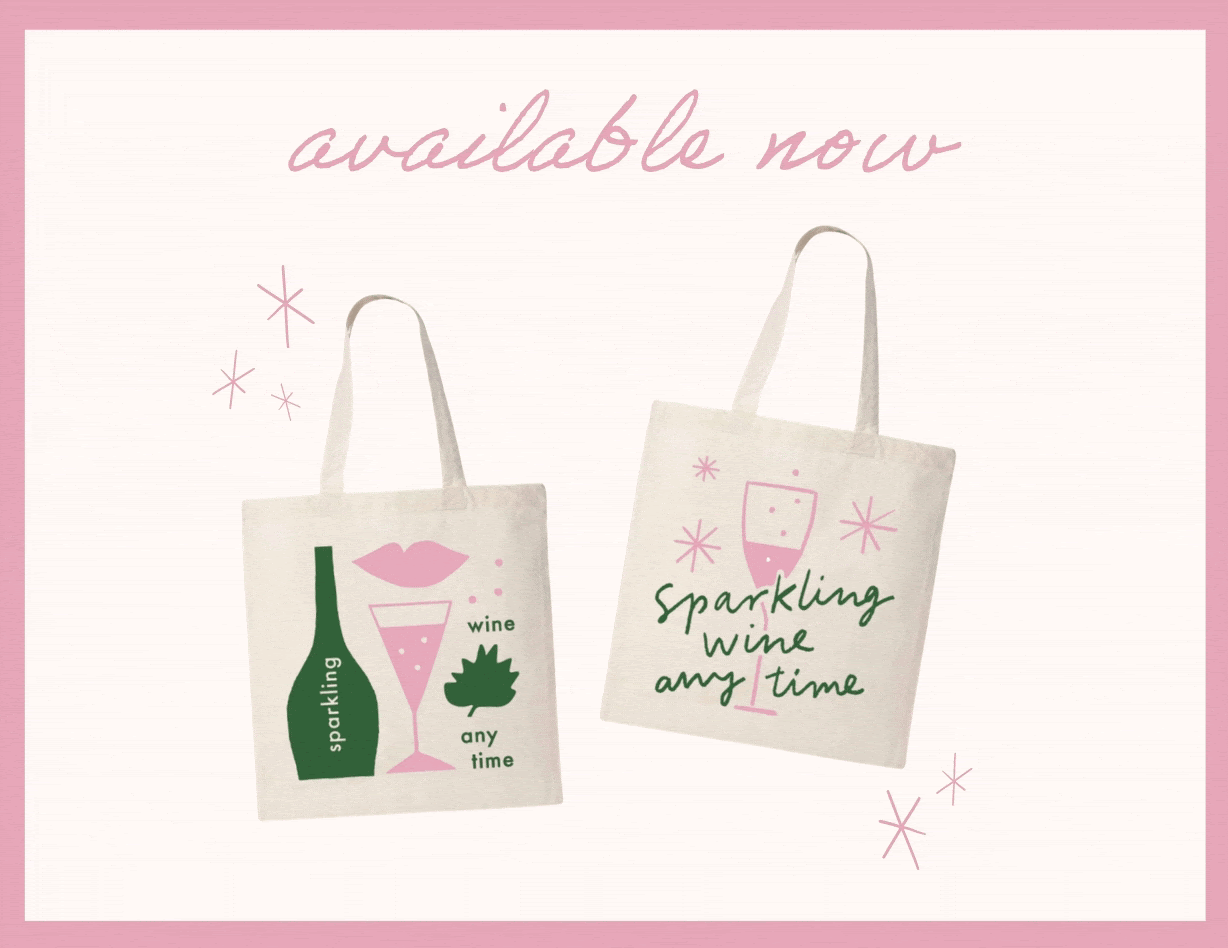 In anticipation of the spring publication of Sparkling Wine Anytime (aka your favorite new wine book), we are offering these charming and capacious tote bags, retailing at $26 including shipping.
10% of sale proceeds go to AHIVOY, a program offering education and career-enhancement opportunities to Spanish-speaking vineyard stewards.
We also sell wholesale, so contact us if you're interested in selling these bags through your tasting room, bottle shop, or store!
IS WINE A GATEWAY DRUG FOR GOOD?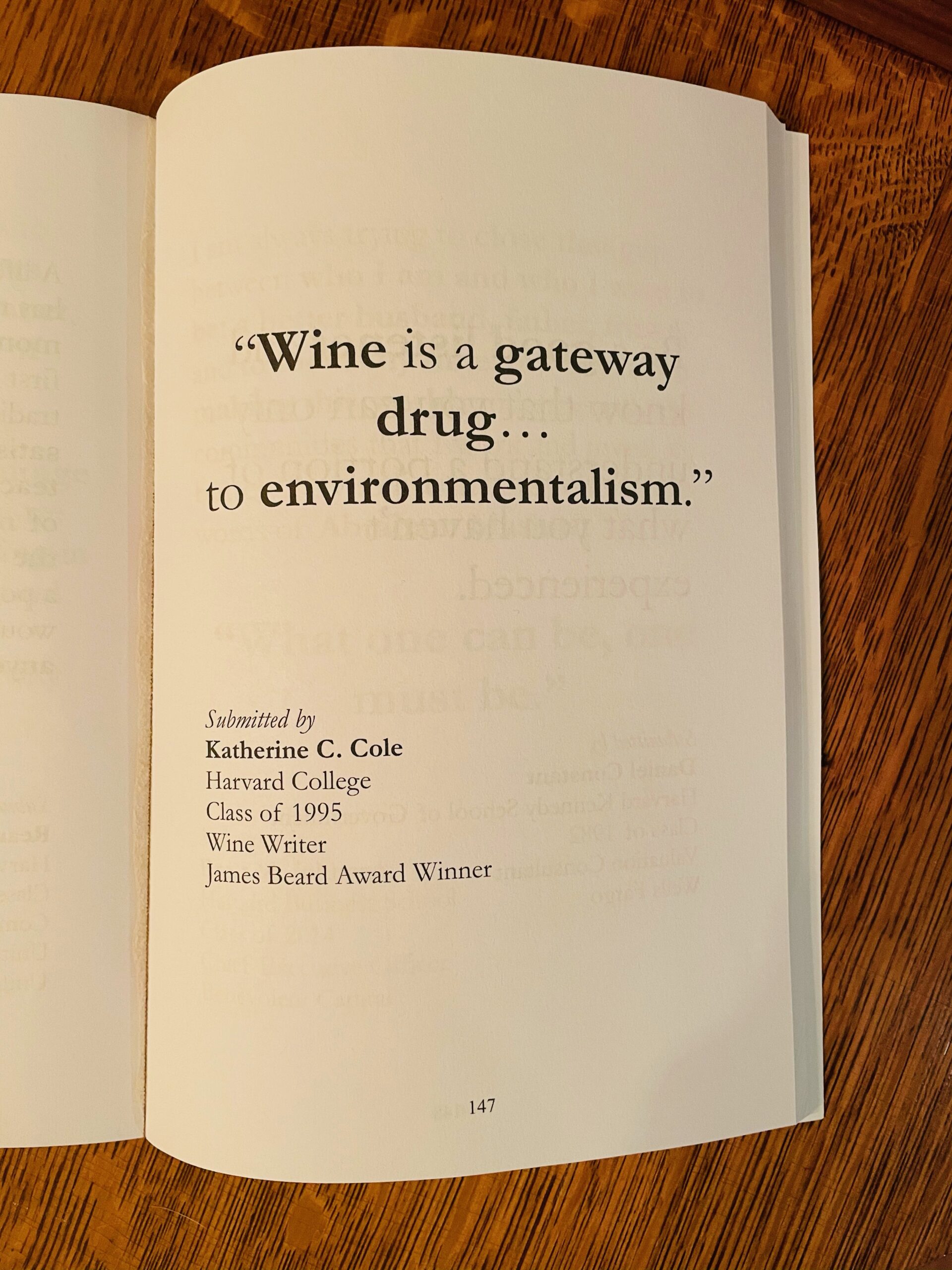 ← I have no idea why I was quoted in this book. And I'll admit that this statement is rather awkwardly phrased. Nonetheless, I've been saying this for years: Wine is a way into environmentalism.
I think.
I've spoken with many people who didn't care to know much about farming methods until they became obsessed with Pinot Noir, and then terroir, and then soil health, and then watersheds, and then…
Have you had similar conversations? Could a passion for wine lead to serious work toward combating climate change? Or is this just wishful thinking on my part? Let me know your thoughts.
WHAT HAVE WE DONE?
The Four Top is independent now! We are excited about the freedom this brings us. However, it also means that we must completely rebuild our audience. Please help! Subscribe to The Four Top via your favorite podcast app (link to Apple Podcasts below), and leave us a rating. This will help others find us. Thanks!