As summer heats up and the pandemic rages on, we're all looking for something new to watch or read right now. So for our August episode, The Four Top calls in three experts to recommend some of the best movies and novels that portray the culinary world.
Whether it's "Spirited Away" or "Babette's Feast," you'll come away from this episode with a long list of recommendations for your viewing queue, plus food-centric fiction for your beach blanket and bedside table.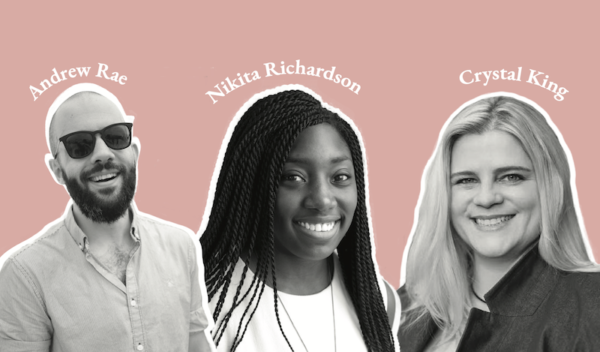 Meet our panelists: Andrew Rea is the chef, filmmaker and star of the blockbuster YouTube series, "Binging with Babish." Nikita Richardson is a food journalist for New York Magazine, The Strategist, and Grub Street. And Crystal King is a novelist specializing in historical fiction about prominent chefs.
You can listen to Episode 79 of The Four Top through the OPB website or The Four Top's dedicated site, as well as via Spotify, Apple Podcasts, NPR One, or your favorite podcast app.
Stay safe out there.
THE OUTRAGEOUSLY TRUTHFUL
NOVELS OF CRYSTAL KING
Intrigue, narcissism, kleptocratic dictators… author Crystal King knows all about these topics. Because she lives today, in the United States. Aaaand because she writes fact-based fiction about the most prominent figures in culinary history, covering eras when high-end meals included dormice, flamingo tongues, and the occasional murder by poison.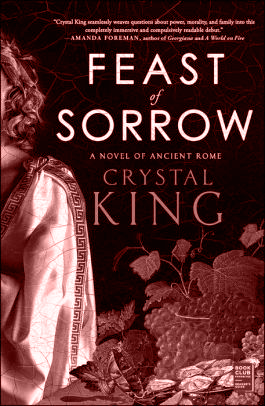 King's two fast-paced books got me through a couple of slow-moving pandemic weeks, and I recommend that you check them out if you're looking for a page-turner with some historical depth. Feast of Sorrow is the saga of a slave, Thrasius, who develops and pens the recipes in the eponymous cookbook of his master, ensuring that the name of Marcus Gavius Apicius will go down in history. Set during the reign of Emperor Tiberius, the plot includes guest appearances by Prince Herod, the poet Ovid, and more.
The Chef's Secret, set in Renaissance Rome, recounts the tale of the OG celebrity chef, Bartolomeo Scappi, who cooks for four popes, collaborates with Michelangelo, and gets entangled in major, Medici-level drama. When Scappi's Opera dell'Arte del Cucinare was published in 1570, it became the world's best-selling cookbook for the next two hundred years.
Note: I consumed these books in audiobook format. You can, too, through Multnomah Public Library's Libby app or Audible.
MOUTHWATERING VIEWING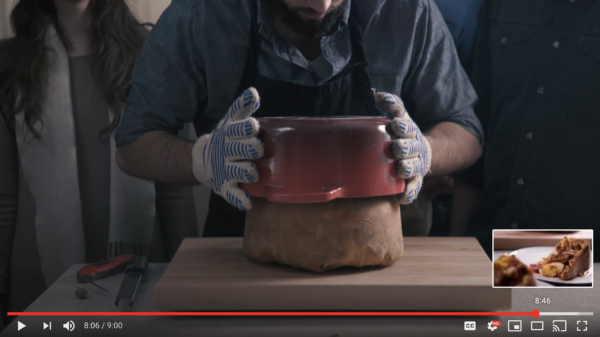 "Binging with Babish" is a cooking show like no other, in which host Andrew Rea's torso (he almost never shows his face) recreates dishes from film and fiction in sharply edited, masterful moves. In this episode, watch him turn out a timpano worthy of the film "Big Night."
¡CELEBRATING HISPANIC ROOTS SEPT 15!