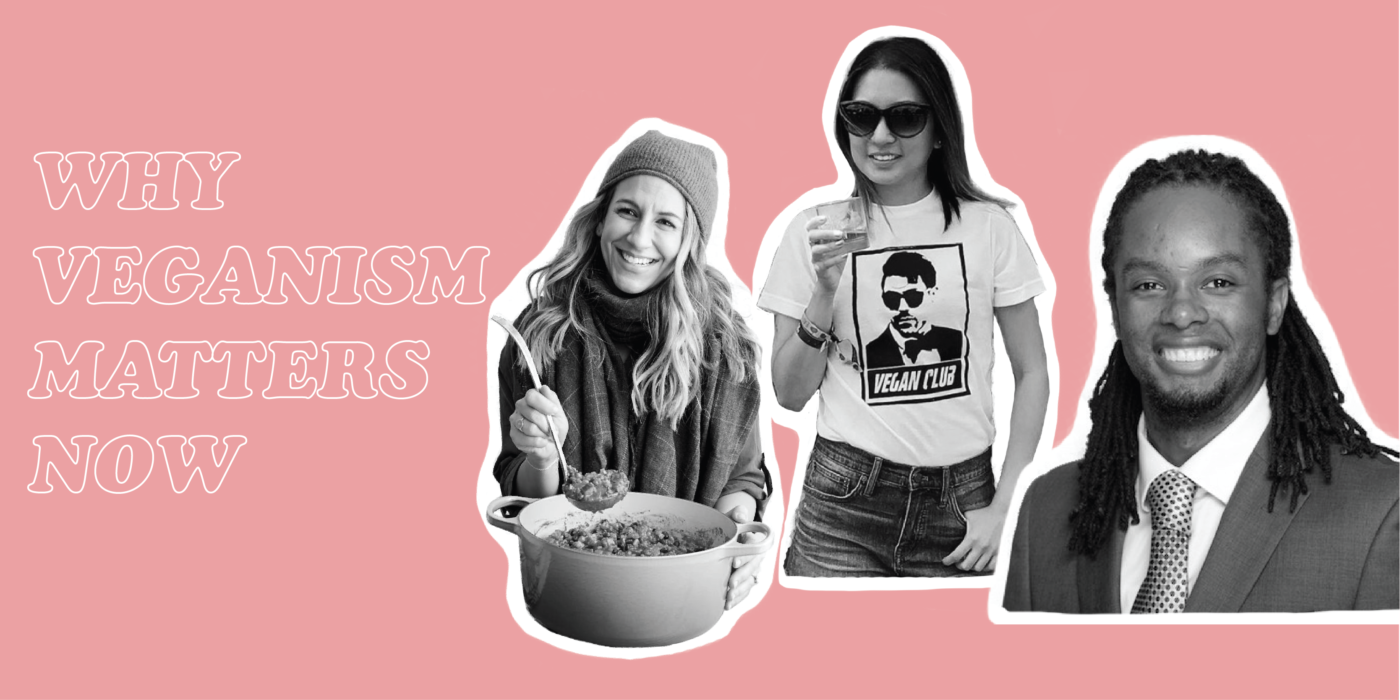 With so many issues at stake today, why is Ep. 78 of The Four Top devoted to veganism?
Because, in this era of pandemic and political protests, a formerly marginalized diet and lifestyle has become increasingly prevalent and celebrated. Espoused by political leaders like Mahatma Gandhi and Coretta Scott King, veganism is a social movement with a pacifist message.
Given the news that COVID-19 reportedly originated in a "wet market," and recent outbreaks of illness in meat- and fish-processing plants, an increasing number of Americans are turning to a vegan diet. In this episode, we discuss the many ways in which the current health crisis has validated veganism, from increased demand for legumes to a deeper understanding of the importance of healthful eating.
We also explore today's kinder, gentler vegan activism, as well as the "Black Veganism" social movement, which promotes a philosophy of nonviolence. And finally, we discuss the ways in which vegans navigate the non-vegan world.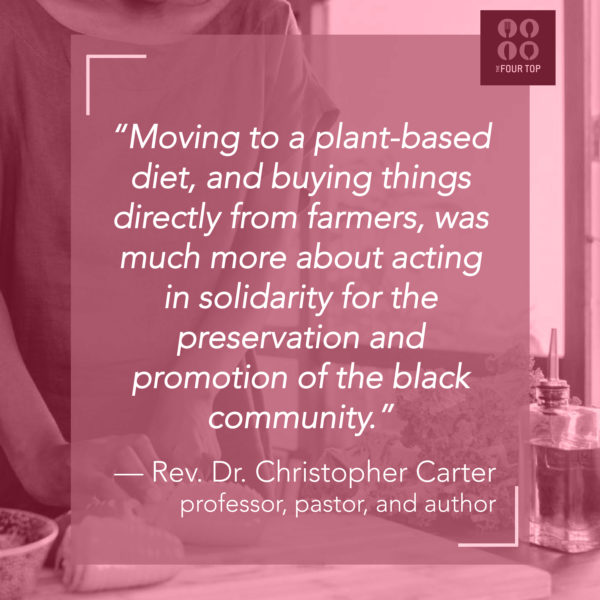 Meet our panelists:
The Rev. Dr. Christopher Carter is an Assistant Professor at University of San Diego, pastor, member of the board of Farm Forward, and author of forthcoming book The Spirit of Soul Food. Talia Pollock is the YouTuber, podcaster, and author behind Party in My Plants. And Waz Wu is a food blogger who contributes to Eater and runs Veganizer PDX. This episode was recorded remotely in Portland, New York, and San Diego.
You can listen to Episode 78 of The Four Topthrough the OPB website or The Four Top's dedicated site, as well as via Spotify, Apple Podcasts, NPR One, or your favorite podcast app.
Stay safe out there.
HAVE YOU BEEN VEGANIZED?
Remember those vegan activists spraying paint on people wearing fur coats? That was then.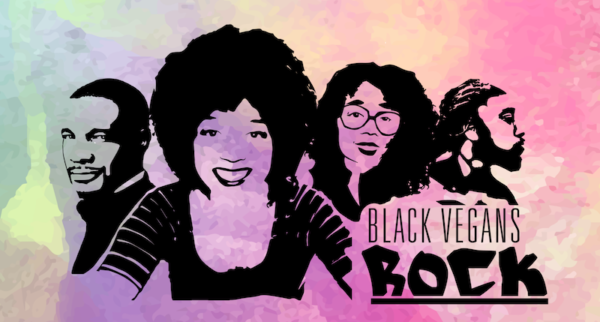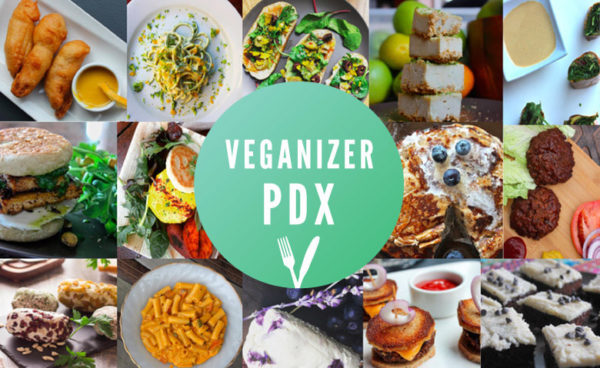 This is now: Vegan activism that's positive and inclusive. Black Vegans Rock is a website that simply shares the inspiring stories of Black vegans: entrepreneurs, activists, musicians, and more.
Veganizer is an organization that partners with restaurants to make them more vegan-friendly. Veganizer PDX, the Portland chapter, has collaborated with establishments like Quaintrelle and Doug Fir on special vegan menus and events.
SAVE OUR SHOPS!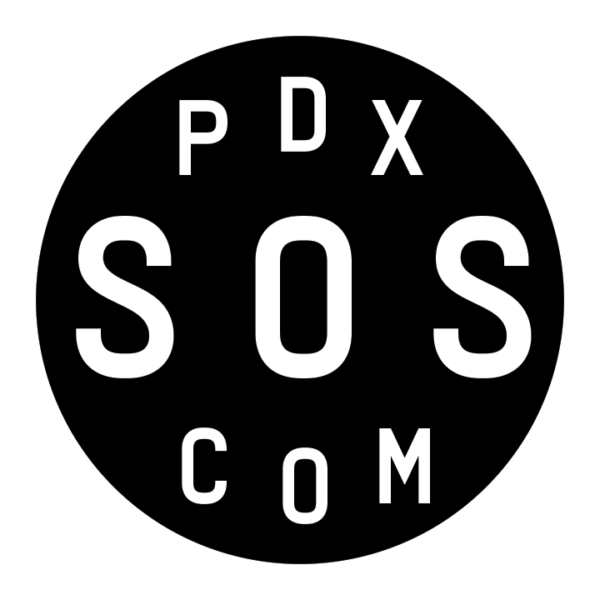 Micro enterprises make up the engine of our economy. During the long-term "temporary" closures of the COVID-19 pandemic, PDX SOS encourages Oregonians to make the pledge to shop with the small, independent businesses that make our city so special. We'd like to invite you to check out the PDX SOS website to find out how you can support our city simply by choosing to spend your money locally. Every little bit counts.
The Four Top is proud to support PDX SOS.