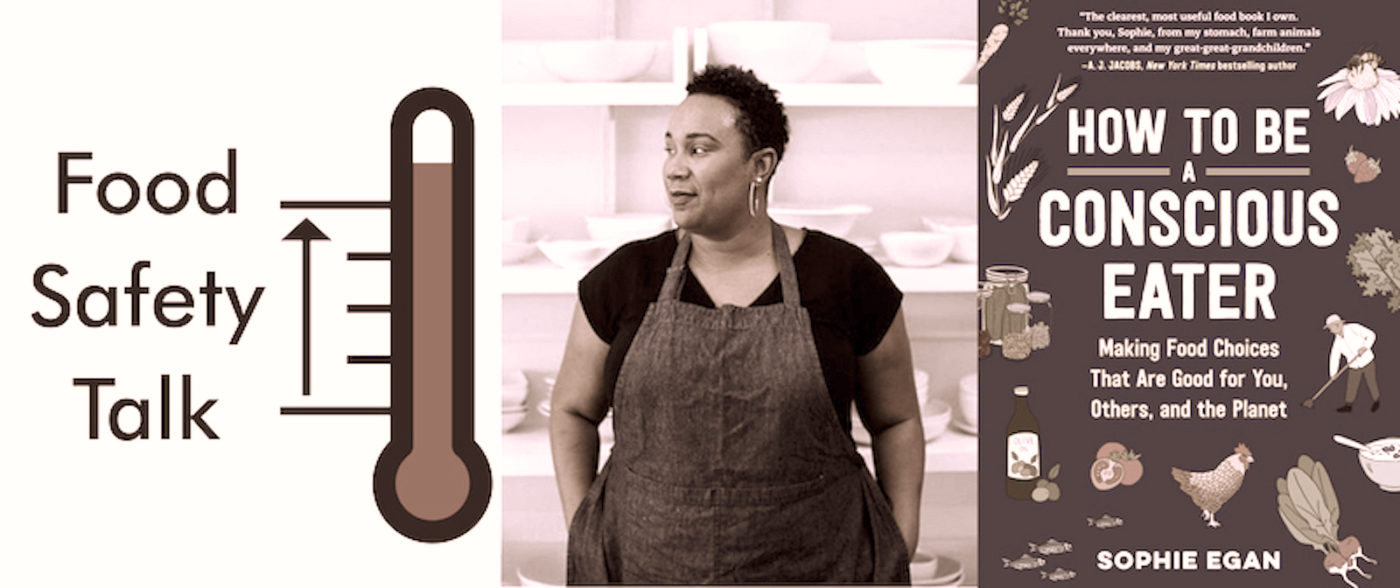 Listen: The Food Safety Talk podcast. Watch: Elle Simone Scott on America's Test Kitchen. Read: How to Be a Conscious Eater.
EATING ON THE EDGE
As seafood-processing plant workers in the Pacific Northwest succumb to COVID-19, we talk food-handling safety and food safety on Ep. 77 of The Four Top. Is it still safe to eat seafood and meat, and what can food professionals teach us about sanitation?
Next, as Americans face empty store shelves and find themselves in food-bank lines, we discuss a new awareness of the importance of federal food assistance programs, and strategies such as revised sell-by date legislation that could reduce food waste while feeding those in need. Finally, we discuss how to make smart food choices, and the concept of "Corona-conscious eating."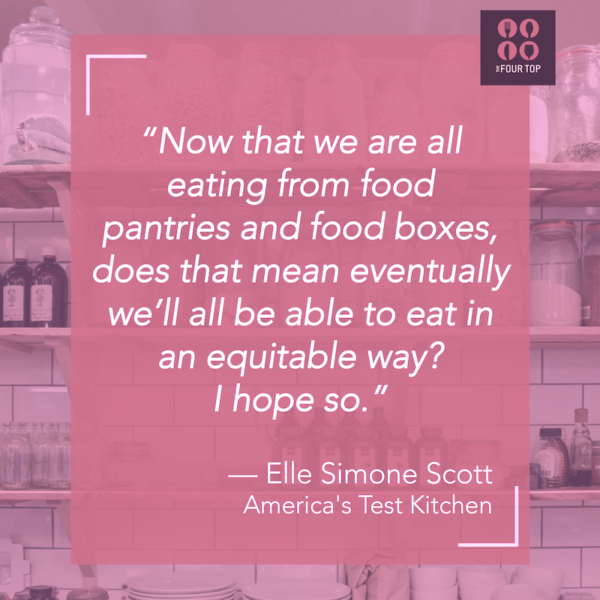 Meet our panelists: Dr. Don Schaffner, distinguished professor at Rutgers University, is host of "Food Safety Talk," a podcast on microbial food safety. Elle Simone Scott, of "America's Test Kitchen," is also founder of the women's networking organization She Chef, Inc. And Sophie Egan, author of How to Be a Conscious Eater and Devoured, is a contributor to The New York Times, and a former program director at The Culinary Institute of America.
You can listen to Episode 77 of The Four Top through the OPB website or The Four Top's dedicated site, as well as via Spotify, Apple Podcasts, NPR One, or your favorite podcast app. This episode was recorded remotely in locations across the United States.
Stay safe out there.
ESSENTIAL READING
"All I knew for sure was that I was wedged in between two worlds: one where I was training to be a fine dining chef, and one where I could barely afford to feed myself, let alone patronize a high-end restaurant."
Imagine building a career in food… but not being able to afford to eat.
As the COVID-19 crisis continues to create further inequities in our society, members of the restaurant industry are experiencing a cruel irony.
And for many of them, this is nothing new. Read Elle Simone Scott's essay on food insecurity on the James Beard Foundation's website.
LET'S TASTE ROSÉ TOGETHER
JULY 10 @ 4PM
I will be tasting rosé and chatting with Donna Morris and Bill Sweat of Winderlea Vineyard & Winery in the Willamette Valley's beautiful Dundee Hills on July 10 at 4pm.
But we won't exactly be in the Dundee Hills. We'll be on Instagram Live because… quarantine. Anyway, we'll be tasting Winderlea's 2019 estate-grown, certified Biodynamic® Rosé of Pinot Noir. (Click here to buy the wine.) Join us!