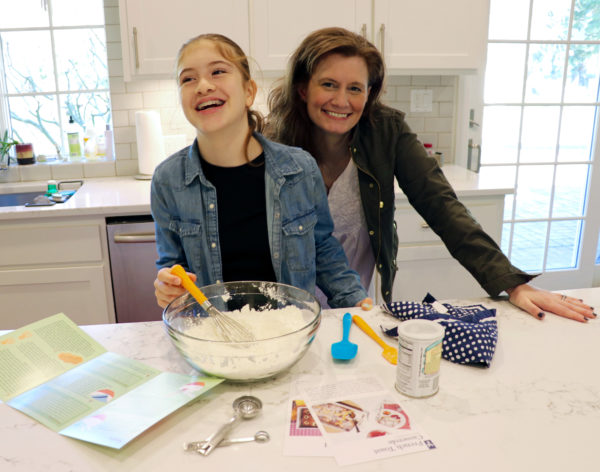 Photo of Bryce & Kelly Montoya courtesy of Little Sous.
MEET THE NEW WAVE
OF CULINARY E-ENTREPRENEURS
They owned small culinary companies. They were planning for the future. But they never could have anticipated a pandemic.
In Episode 76 of The Four Top, we meet three small business owners delivering gourmet foods and recipes to doorsteps. They weren't prepared for the growth explosions and seismic shifts that have happened since COVID-19 changed America's relationship with food.
Kelly Montoya (above) is keeping parents sane and connecting kids with family through her at-home cooking education platform, Little Sous.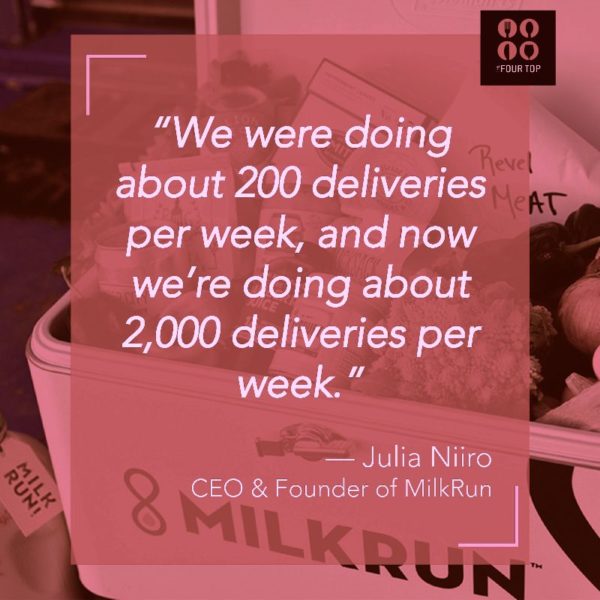 Julia Niiro's company, MilkRun, delivers direct from artisans, ranches, and fishing boats. We learn how she has kept Oregon small farmers in business, thanks in part to members of the Portland culinary community who heard Niiro was shorthanded and showed up ready to work.
(Check out MilkRun's collaboration with Little Sous: A ricotta-making kit complete with sheep's milk from Langlois Creamery.)
Wine industry friends may remember Ted Farthing from his tenure at the Oregon Wine Board. Today, he's owner and president of Fresh & Wild specialty foods, a company that previously supplied professional chefs with rare items like truffles and corn powder. Now, thanks to the internet and due to COVID-19, Farthing is selling his exotic foodstuffs directly to consumers.
You can listen to Episode 76 of The Four Top through the OPB website or The Four Top's dedicated site, as well as via Spotify, Apple Podcasts, NPR One, or your favorite podcast app.

Move over, mags: Here come the pouches. Photo courtesy of Village Wine Imports.
THE STATE OF ROSÉ
nderstatement of the year: The pool party is over.
Rosé looks different in spring 2020. Importers are working around tariffs by bringing in massive flexitanks of pink and bottling on American soil, or by selling wine by the pouch (see photo) rather than the bottle.
In Oregon, refillable rosé growlers will be a hit this summer; in other states, look for high-quality pink wines in bag-in-box formats.
To learn more, check out my most recent article in SevenFifty Daily.
SIGN UP TO GET THE SCOOP FROM OPB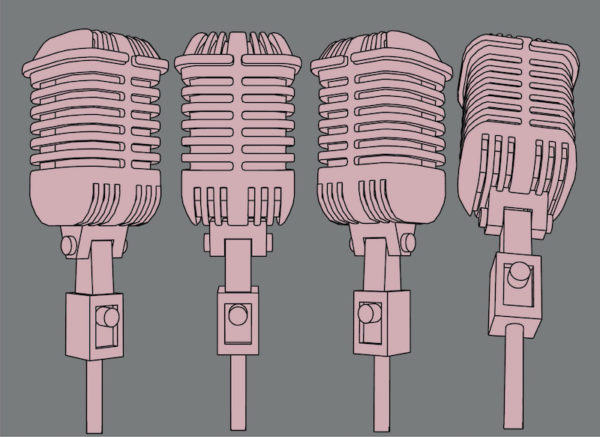 Sign up for OPB's First Look newsletter to catch each episode of The Four Top the moment it goes live!
NEED A NEWSLETTER?
I work with Vin Agency, a creative firm that serves fine wineries with custom web design, brand strategy, and marketing consulting. Part of this work entails composing email newsletters and release announcements. I thought I'd share my own letter with you so you could see what I'm up to. Contact me if you'd like to learn more.