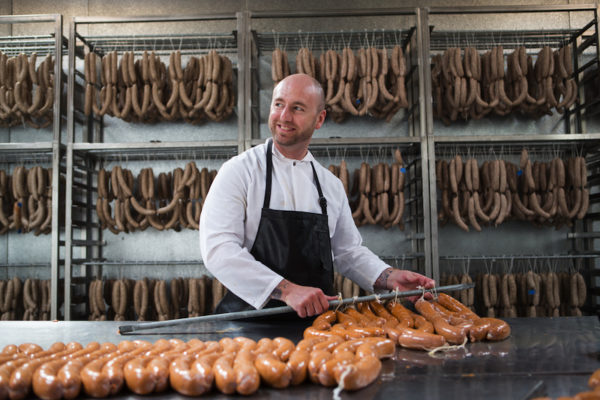 A SALAMI A DAY KEEPS THE DOCTOR AWAY
(seriously.)
Need a break from Coronavirus news? In Episode 75 of The Four Top, we learn that everything we thought we knew about nutrition was wrong, and discuss a time when the federal government of the United States was espousing incorrect information about how to improve the health of the general population. (Sounds familiar, doesn't it?)
For decades, the nation's top health authorities told Americans to avoid natural proteins and fats and dig into carbs. The result was obesity and associated diseases. After you hear our fascinating conversation with journalist Nina Teicholz, longevity expert Dr. Miles Hassell, and Olympia Provisions chief salumist Elias Cairo, you'll be sold on the nutritional value of butter and lard and the beneficial probiotic properties of—yes!—naturally fermented charcuterie.
You can listen to this episode through the OPB website or The Four Top's dedicated site, as well as via Spotify, Apple Podcasts, NPR One, or your favorite podcast app.
WHAT YOU'VE TOLD ME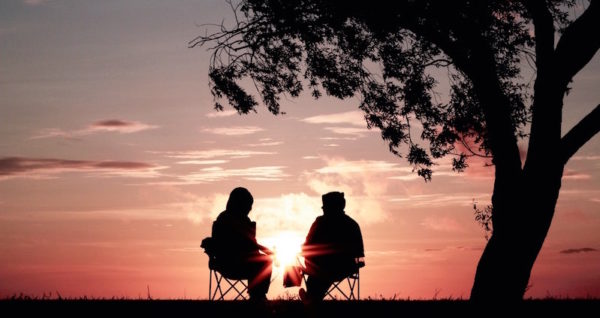 "The State and Feds think that the wine industry is booming because people are sitting at home drinking wines…."
In response to the last newsletter, I heard from many of you in the wine business about how you are adapting during this trying time. A few of you shared your recipes for homemade hand sanitizer. Some spoke of a labor shortage due to (unfounded) fears not of coronavirus, but of increased police surveillance. One of you developed a new job for an employee with underlying medical conditions. Here are your words:
"When the order came down to close tasting rooms, I asked OWB for clarification… Continued sales are OK, but no tasting or consumption on the premises. So, we have put a sign out front: 'Open for Bottle Sales.'"
"Yes, DTC sales are the most profitable, it can't sustain our business. The majority of our annual revenue comes from distributors who buy our wines around the country. And the majority of their customers are restaurants and bars."
"I'm not necessarily expecting wholesalers out of state who owe my business $$ to pay up anytime soon."
"I'm down to three days at the winery but still very grateful to have a job plus benefits."
"We've been busy for the last couple of weeks but nowhere near what can cover our full overhead. I am rather numbly moving forward each day and trying not to think intensely about what will happen if my business doesn't make it."
"Very grateful for our relationships with both trade and our guests, that I can be nimble and make quick decisions and take action, and being very strategic about our messaging."
"I hope that this is a wakeup call for the whole world to realize that we can not conduct business as we have done in the last two centuries and expect that everything will continue to be fine."

GOT A ROSÉ TIP FOR ME?
I'm writing an article on new trends in rosé this spring. What are you doing differently this year?
Whether you're importing, producing, selling rosé retail, or consuming, you may be upping your marketing, doubling down on DTC, finding ways around tariff restrictions, or drinking profusely on your fire escape.
Drop me a line and let me know how selling or consuming pink is different for you in spring 2020—a spring like no other.
NEED A NEWSLETTER?
I work with Vin Agency, a creative firm that serves fine wineries with custom web design, brand strategy, and marketing consulting. Part of this work entails composing email newsletters and release announcements. I thought I'd share my own letter with you so you could see what I'm up to. Contact me if you'd like to learn more.